Know Before You Go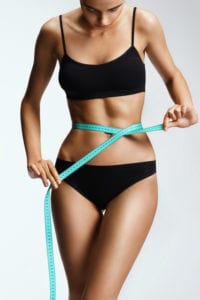 There is a strong interest in cosmetic procedures these days, both surgical and nonsurgical. We can understand why. The very nature of life has changed. We are all virtual reality stars, living out the moments of our lives in the limelight we call social media. Even if you're not an avid Selfie-taker, we have a hunch you are affected by the prevalence of this trend. Many of us have become more aware of our appearance, and there's absolutely nothing wrong with that.
We all deserve to feel good about how we look. The thing is, the Selfie-era has led to a lot of assumptions about cosmetic surgery. There is a mindset of "know before you go," which leads most patients to draw conclusions about the treatment they need before they ever consult with a qualified cosmetic plastic surgeon. In our Rancho Mirage office, we like to speak with patients before they make assumptions about what they need because this prevents surprise. Here are some examples of common procedure assumptions.
Liposuction vs. Tummy Tuck
The desire for a flat stomach leads many people to obtain details about liposuction surgery. This method of body contouring can be incredibly beneficial in some cases, but not all. It is vital to consult with your surgeon about your goals before jumping into the idea that liposuction is the way to get there. What often surprises patients is the revelation that the tissue that lies beneath subcutaneous fat, the muscle and connective tissue along the abdominal wall, has loosened substantially. To remove fat that covers these structures may reduce circumference, but that flat stomach may still be elusive. If you're considering liposuction and you've got laxity in your skin, be prepared to also discuss the benefits of a tummy tuck.
Surgical vs. Nonsurgical
The development of injectable products has made it possible for adults to address the signs of aging before they become severe. This is the realm of Botox and dermal fillers, the space in time between the onset of aging and the noticeable results of getting older. We've all seen results of a too-aggressive facelift. Wanting to avoid that, however, has led many people to overdo it with fillers and Botox. Our priority in providing care is to achieve lasting rejuvenation in a way that does not interfere with natural beauty. Sometimes this can be achieved through nonsurgical means, but sometimes surgery is the best approach.
Cosmetic surgery is all about customization and personalization. Gain the benefits of care tailored specifically to your needs. Call our Rancho Mirage office at (760) 610-8990.
Posted in: Cosmetic Surgery
Leave a response