Viviscal Professional | Hair Loss Treatment In Rancho Mirage CA
Hair loss is a problem that affects millions of people. If you struggle with confidence and a sense of satisfaction about the thickness of your hair but are not ready to commit to prescribed medications or hair transplant surgery, you may be interested in an innovative, drug-free therapy called Viviscal Professional.
What is Viviscal Professional?
Viviscal Professional is a dual-action hair care system that has been developed through twenty years of research on hair loss. Products include topical hair care and a special supplement that all nourish hair from the inside out. It's like a multivitamin for your hair.
How does Viviscal Professional work?

Hair loss may result from contributing factors in the body and in the environment. The intent of Viviscal Professional is to replenish the scalp and hair follicles with proven ingredients. The use of Viviscal Professional topicals and oral supplements ensures the scalp and hair are well-conditioned, so hair growth can be boosted to a healthier, more consistent level.
Am I a candidate for Viviscal Professional?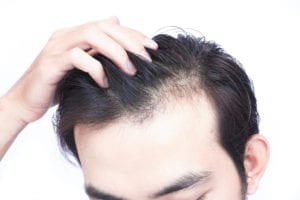 Most people who are interested in hair restoration are good candidates for drug-free Viviscal Professional treatment. Many men and women who have been treated with this family of products have experienced improved density and hair strength in addition to improved growth cycles.
Viviscal Professional may not be appropriate for women who are pregnant or breastfeeding or for patients with fish or shellfish allergies. This is because trace amounts these substances may be present in the manufacturing facility. Viviscal Professional treatment is recommended only after a consultation with Dr. Lombardo or a trained, experienced member of our staff during which we discuss hair restoration goals, current health, and medical history.
Call to schedule your consultation
What are the side effects of Viviscal Professional?
One of the advantages of Viviscal Professional treatment is that no serious side effects have been identified in clinical studies. Side effects associated with this method of hair restoration are generally mild and manageable by taking oral supplements with a meal. Potential side effects include:
Nausea. The inclusion of iron in the oral Viviscal Professioanl supplement could cause stomach irritation.
Skeletal issues. Joint stiffness or pain may result from Viviscal Professional but is not common. This could stem from a severe overuse of vitamin C. Patients may be advised not to take vitamin C supplements when using Viviscal Professional as a way to minimize this risk.
Allergic reaction. People with allergies to shellfish, fish, should not take Viviscal Professional due to the marine protein complex in the AminoMar formula.
---
Patient Testimonial:
"Dr. Lombardo truly is an artist. She is an expert at making you look better without making you look like you've had "work done". I have referred many of my friends to her and they are always happy with their results. She is always learning about new products and procedures, so you know that you are getting the very latest in the cosmetic field. Her staff is efficient and friendly. I always leave her office with a giant smile in my face!" -C.B.
---
How long until i see results?
The Viviscal Professional dietary supplement works from the inside out. Some patients may begin to notice a decrease in shedding after a few weeks of consistent use. The stages in which results develop include:
Stage 1 – The nourishment delivered to hair follicles improves as the marine complex AminoMar is consistently used topically and taken internally.
Stage 2 – Hair strength improves, which may be noticed as a decrease in wispy, thin hair.
Stage 3 – Existing hair becomes denser and less breakage may be noticed as a result.
Stage 4 – Hair appears more vibrant and thick.
Overall, these stages take place over a six-month period.
What is the active ingredient?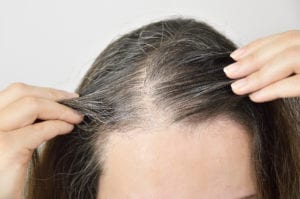 Viviscal Professional contains the proprietary AminoMar® marine complex, a formulation that includes vital nutrients such as Iron, Zinc, Biotin, Niacin, Vitamin C and an exclusive marine complex derived from fish proteins. The ingredients were selected based on scientific study that observed a link between a fish- and protein-rich diet and skin and hair health. Research suggests that the GAGs, or long-chain sugar molecules called glycosaminoglycans attract and retain water, especially in the skin and hair.
Are Viviscal Hair Loss Treatment Results Permanent?
Viviscal hair loss treatment can produce permanent results for some types of hair loss. If a temporary factor like stress or a hormonal imbalance has caused your hair to thin, you can see a permanent restoration of your hair growth after complete Viviscal treatment. If your hair loss is caused by an ongoing factor, such as an underlying medical condition or aging, you may need to continue Viviscal treatment long term to maintain your hair's growth.
On Average, How Much Does Viviscal Professional Cost for Hair Loss Treatment?
Viviscal professional hair loss treatment can vary in cost, depending on the dose and quantity used. A one-month supply of Viviscal Advanced Hair Growth supplements costs $49.99, while a three-month supply costs $119.99. These prices may change when purchased through various retailers, and certain discounts may apply. Your cosmetic medicine provider can give you an estimate of the cost in advance of your Viviscal treatment.
Does Viviscal Interfere with Other Medications?
Viviscal is considered to be a generally safe supplement, and there are no known interactions with other drugs. With that being said, you should always consult with your physician prior to beginning any new supplement or medication. If you take daily medications or supplements, please speak to your doctor before starting Viviscal treatment.
While Viviscal should not interfere with the effects of your existing medications, your medications may impact the effectiveness of Viviscal treatment. Medications like beta-blockers, antidepressants, and acne medications can all exacerbate hair loss and counteract the actions of Viviscal.
Are there any risks to Viviscal Professional treatment?
Viviscal Professional is a supplement that is the equivalent of vitamins for hair restoration. It doesn't contain any drugs. The main ingredient is called AminoMar™ marine complex, which is derived from marine protein molecules. As such, those with fish or shellfish allergies could have a negative reaction to Viviscal Professional. Those are the only risks. The ingredients in Viviscal are naturally occurring.
What is the difference between Viviscal Professional and Viviscal available over the counter?
A daily dose of Viviscal Professional supplements available through Dr. Lombardo contains 50 mg more of the proprietary marine complex AminoMar™ compared to the over-the-counter Viviscal supplement. Viviscal Professional also contains powerful amino acids, vitamins, minerals, and other nutrients found only in the professional formulation. This combination works to nourish thicker, fuller hair growth.
Viviscal Professional is available exclusively through physicians, medical professionals, and hairstylists.
What are the benefits of Viviscal Professional?
If you're suffering from hair loss, Viviscal Pro with Dr. Lombardo can provide these benefits:
Clinically proven formula backed by 10 clinical studies
100% drug-free supplement
Recommend by over 2,500 dermatologists
Only available through medical professional such as Dr. Lombardo
How often can you use Viviscal Professional?
Viviscal Professional is meant to be an ongoing approach to reversing hair loss and restoring hair growth. Patients take one Viviscal Professional tablet in the morning and another at night, with food or water. It is recommended that patients do this for six months to see the best results.
What kind of results has Viviscal Professional shown?
Clinical studies with Viviscal Pro have shown these results:
12% increase in hair diameter
80% increase in the number of terminal hairs
Increase in hair strength
Increase in scalp coverage
Results can vary between patients depending on their reasons for their hair loss.
Why is my hair thinning?
There are a variety of factors that can affect hair growth in both men and women. These include:
Stress
Hormonal changes
Genetic tendencies
Medication
Poor nutrition
Aging
Environmental damage
Damage from over-styling or heat styling
These factors can lead to hair breakage due to thinning of the individual hair shafts. Viviscal Professional has proven in clinical studies to produce thicker, fuller hair.
Can I take both of my Viviscal tablets at once?
No. These need to be taken as a single tablet in the morning and one at night. That spreads the dosage across the entire day.
How can I maintain my results?
Hair breakage and damage can be caused by over-styling, excessive use of heat styling, coloring, and extensions. If you can limit these types of treatments, you'll help keep your new thicker, fuller hair looking that way.
For many people, their hair loss is also caused by deficiencies in iron, biotin, and zinc. Ensuring you're getting adequate amounts of these important minerals and vitamins also keeps your hair stronger and healthier.
---
Schedule A consultation
Lombardo Cosmetic Surgery is proud to offer patients in Rancho Mirage a broad range of services, including natural hair restoration with Viviscal Professional. We also offer other treatments for hair loss so call us today to learn about all of our hair loss options!