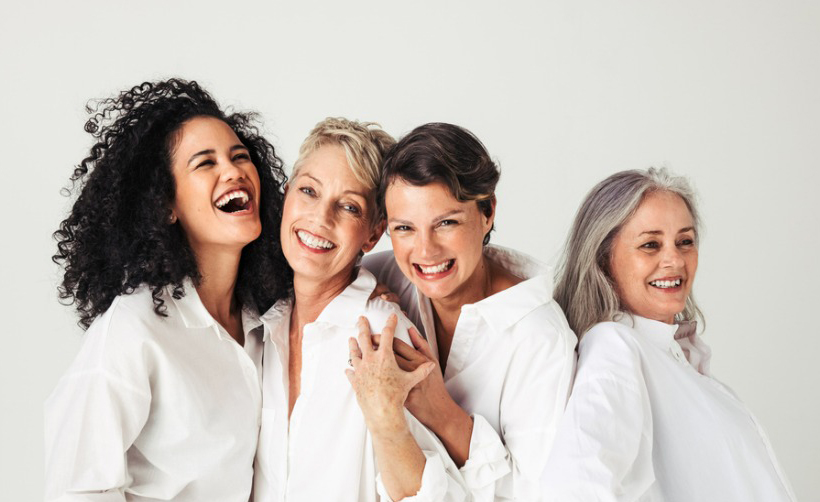 What Is ThermiVa?
ThermiVA is a quick, non-invasive, procedure delivering physician-controlled radio frequency energy using a thoughtfully designed hand-piece to gently heat tissue.
This simple procedure activates your body's natural skin-healing power to increase collagen and elastin resulting in vaginal rejuvenation. The specially designed hand piece has a thoughtful design with comfort in mind. The small metal square on the bottom of the electrode is the active tip – this is the area that will gently heat the tissue via emission of radiofrequency energy.

What Is Collagen?
Collagen and elastin are the essential protein fibers in the skin that give it support and elasticity. As we age, those fibers break down leading to fine lines, wrinkles, sagging skin, and large pores. Regenerating collagen and elastin can also help in getting a more youthful appearance overall. Collagen plays a key role in scars, such as those formed from acne or surgery. Improper signals in pigmentation lead to dyschromia (Hyper or hypopigmentation conditions). Skin remodeling can have an important role in the improved appearance of these conditions.
Benefits Of ThermiVa
All natural: Jump-start your new collagen with no heat, no chemicals, no hormones, or invasive injections. Get beautiful and more youthful-looking skin.
Comfortable: The width of the hand piece is about 0.5". The specially designed hand piece has a thoughtful design with comfort in mind.
Safe and Effective: Proven results from a treatment you can trust.
Quick-and-easy: Get back to your life quickly with little to no downtime.
For all skin tones and types year round
What are the benefits of ThermiVa?
The ThermiVA embraces a range of vaginal rejuvenation benefits including:
Vaginal and Labial Tightening: Tightening and firming the vulvar and labial tissues, restoring elasticity and promoting a more youthful appearance.
Decreased Dryness: Vaginal dryness, whether caused by hormonal changes or medications, can lead to discomfort and diminished sexual pleasure. Vaginal rejuvenation treatments stimulate natural lubrication, reducing dryness and enhancing overall vaginal health.
Reduced incontinence or Leakage Accidents: Strengthening the pelvic floor muscles through vaginal tightening procedures can help improve bladder control, leading to a decrease in incontinence issues such as accidental leaks or urine leakage during physical activities.
Increased Sexual Satisfaction: Vaginal rejuvenation enhances sexual satisfaction by tightening the vaginal canal, resulting in heightened sensations and increased friction during intercourse. This can lead to a more fulfilling and pleasurable sexual experience.
Is ThermiVa Painful?
The ThermiVa treatment is simple, comfortable, and effective for vaginal rejuvenation in as little as 30 minutes.
What is the ThermiVa Treatment like?
Warm energy is applied to gently deliver heat, at your comfort level. Many patients describe this feeling as similar to "a warm massage" The RF energy naturally stimulates collagen
What is the recommended number of ThermiVa treatments?
To achieve the best possible outcomes in vaginal rejuvenation, it is generally recommended to undergo a series of three ThermiVa sessions. These multiple treatment sessions are designed to maximize the effectiveness of the procedure and ensure long-lasting results. By completing the recommended course of three sessions, patients can experience the full benefits of ThermiVa and enjoy a significant improvement in their vaginal wellness and overall satisfaction.
How long do ThermiVa results last?
One of the notable advantages of ThermiVa is the longevity of its results. Following a series of treatments, patients can expect to enjoy the benefits of vaginal rejuvenation for an extended period, typically lasting up to 12 months.
Schedule A Consultation
To learn more about vaginal rejuvenation with ThermiVa, contact our office today!