DAXXIFY Treatment in Rancho Mirage, CA
The field of aesthetic medicine continues to provide us with impressive ways to manage the signs of aging. As you seek to refresh your look, we're here to deliver the information and treatments that give you confidence. We're excited to add Daxxify® to our menu of injectable services.
If you are interested in learning more about how we can use injectable products to achieve beautiful, natural-looking rejuvenation, give us a call! You can reach our Rancho Mirage office at (760) 610-8990, where a friendly member of our staff will be happy to answer questions and schedule a consultation for you.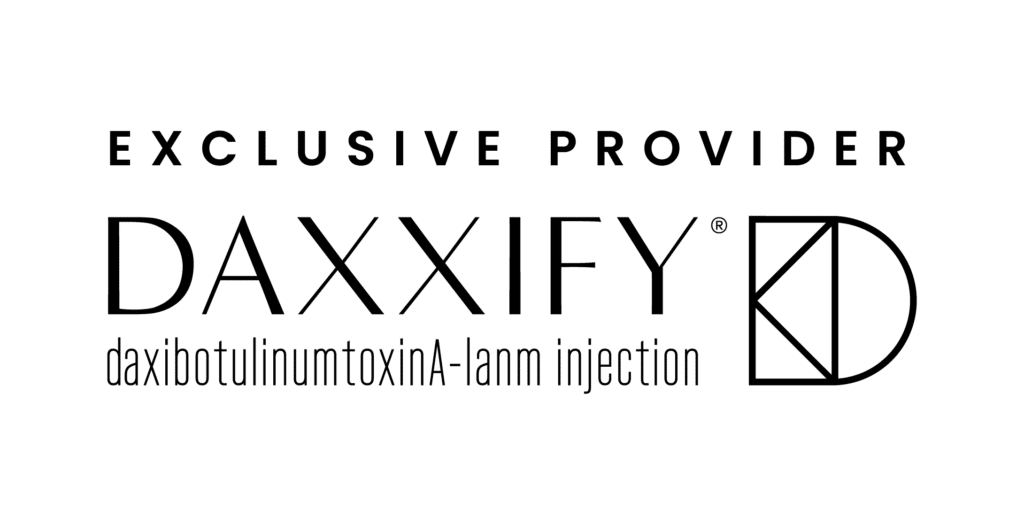 What Is Daxxify® And How Does It Work?
Daxxify® is the latest injectable to be developed in the neuromodulator family of medicine. You may know one or more of the neuromodulators that have come before this one, brand names like BOTOX®, Xeomin®, Dysport®, and Jeuveau®. We regularly administer BOTOX®and Dysport® in our office near Palm Springs, and now we're pleased to bring Daxxify® to our patients! As a neuromodulator, Daxxify® works by temporarily paralyzing muscles that we target through superficial injections. As the FDA-approved drug gets absorbed into the muscle, it blocks nerve reception that causes the muscle to tighten. Without the persistent tension in the muscle, the skin can also relax, resulting in a smoother, wrinkle-free appearance.
What Is Daxxify® Used to Treat?
As a new alternative to BOTOX®, Daxxify® treats many of the facial concerns that most popular injections do, however, Daxxify® specifically is approved to treat crow's feet, forehead wrinkles, and frown lines near the mouth, helping to give patients a more youthful, radiant smile. It can also be used to decrease sweating in the palms and armpits. Its versatility also allows for it to be injected into to aid in decreasing migraines.
Who Is a Good Candidate for Daxxify® Injections?
Men and women who are over 18 and are interested in smoothing fine lines and wrinkles on their faces are the ideal candidates for Daxxify® injections. If you are pregnant, breastfeeding, or have a neuromuscular condition, you may not be a suitable candidate, however, our team is dedicated to communicating with each patient if they'll be eligible for injections before any procedure has been started. It's also recommended that patients are non-smokers, and can keep an open mind about realistic results when it comes to changing the appearance of the face with Daxxify®.
How Is Daxxify® Different From Other Neuromodulators Like BOTOX®?
Why would yet another neuromodulator product be added to an already-impressive list of services? Similar to dermal fillers, it's because each neuromodulator may have one small difference from other products. When looking at Daxxify®, the immediate difference that we see is that this neuromodulator is the first to be made using peptides rather than human or animal serum albumin as a stabilizing agent. The absence of human serum albumin, a necessary protein in BOTOX®, makes Daxxify® the first vegan neuromodulator to be developed. According to clinical studies, it seems that the use of peptides rather than protein can make Daxxify® a suitable alternative to other neuromodulators for patients who have built up antibodies to their usual treatment. It is not uncommon for the body to produce antibodies against the protein aspect of known neuromodulators. The antibodies aren't dangerous, they simply break down the product more quickly, leading to short-lived results.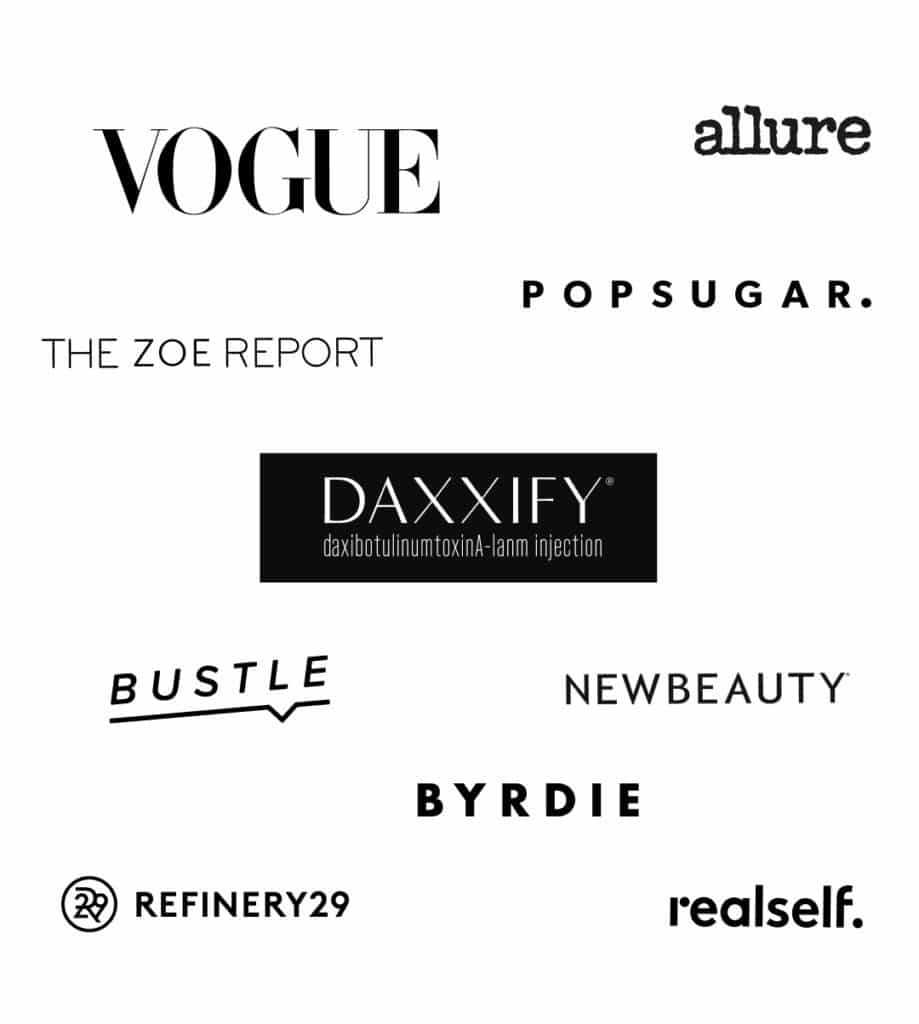 When Will I See The Results Of My Daxxify® Injections?
In general, it can take up to two weeks for any neuromodulator to reach its fullest effect. That said, Daxxify® has shown the ability to achieve results faster than other neuromodulators. You may begin to notice that wrinkles are smoothing away within two days of receiving Daxxify® injections.

How Long Can The Results Of Daxxify® Injections Last?
Daxxify® injections have shown impressively long-lasting results through thousands of clinical treatments. According to data collected for FDA approval, 98 percent of patients had no wrinkles or very little sign of wrinkles at a one-month follow-up. At six months, approximately half of the treated patients remained wrinkle-free. Some patients continued to show little signs of wrinkles at nine months.
What Are the Risks With Daxxify® Injections?
Just like any other brand-name injectable, Daxxify® can propose some risky side effects to patients. These may include unexplained muscle weakness, difficulty breathing or swallowing, or slurred speech within a few hours of receiving your treatment. If injected improperly, Daxxify® may also cause facial puffiness or swelling. If you choose to get injections near the eye area, you may also experience droopy eyelids, blurred vision, or double vision.
If you experience any of these side effects, do not drive a car or operate machinery. We recommend bringing a trusted family member or friend to your appointment to ensure your safety post-treatment.
The team at Lombardo Cosmetic Surgery prioritizes patient safety and has a commitment to communicating with each patient the risks, factors, and side effects of receiving Daxxify®.
What Are The Benefits of Daxxify® Injections?
One of the biggest advantages of getting Daxxify® injections is that it often produces longer-lasting results than the traditional BOTOX® treatment. In addition to eliminating the appearance of wrinkles, frown lines, forehead lines, and crow's feet on the face, Daxxify® can also help prevent future wrinkles and slow down the appearance of signs of aging. These injections can provide an overall more youthful appearance to the face which is what most patients are excited to achieve. Achieving the aeshtetic beauty standard for yourself can also lead to increased self-confidence, self-esteem, and comfortability in your own skin!
Schedule Your Daxxify® Consultation At Lombardo Cosmetic Surgery Today!
Why wait another day to address your cosmetic concerns? Contact our Rancho Mirage office at (760) 610-8990, where we can help you explore your non-surgical options for looking and feeling your best at any age!