Restylane | Serving Rancho Mirage & Palm Springs, CA

Lines, creases, and loss of elasticity and firmness all have a way of aging the face. In our Rancho Mirage office, many of the men and women we meet are interested in refreshing their facial aesthetic without surgery. Restylane is one of several injectable products that we may use to accomplish their goals. We invite you to contact our practice located in Rancho Mirage, CA to answer any questions you may have or to schedule your Restylane appointment.
---
What is Restylane?
Restylane was one of the first non-animal-based hyaluronic acid dermal fillers to gain FDA approval. Its use has spanned more than twenty years and several countries, which is a testament to safety and efficacy.
As a hyaluronic acid product, the mechanism that makes Restylane successful is the drawing in of water molecules. Hyaluronic acid is, at its core, a carbohydrate. It is referred to as a polysaccharide, indicating its sugary nature. When hyaluronic acid is naturally abundant in the body, our skin is plumper and better hydrated. With age and UV damage, stores become depleted and our skin starts to show signs in the form of sagging and thinning.
What are Restylane Treatments Used For?
The intent behind Restylane treatments is to plump the surface of lines and wrinkles from beneath the surface by increasing structure in the form of hyaluronic acid bound to water molecules. There are multiple Restylane treatments to provide patients with more options for their desired look that range from the enhancement of cheeks and lips to facial rejuvenation around the mouth and nose.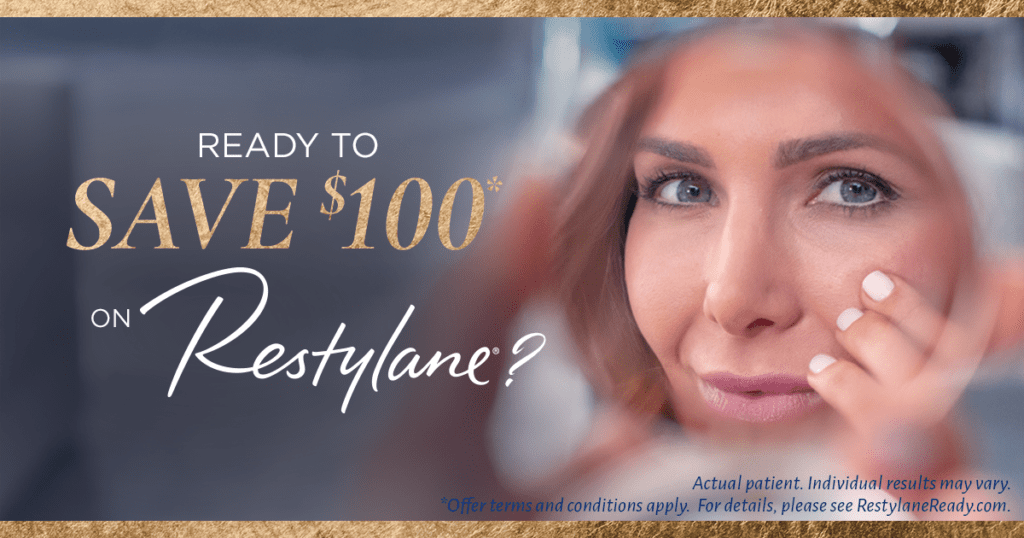 Is Restylane Safe?
FDA-approved Restylane has a long history of safe, successful use in the correction of facial aging. The product is non-animal-based and is made in a sterile lab environment. Safety precautions are also taken to minimize risks during injections themselves.
Patients are encouraged to avoid taking aspirin, vitamin E, and ibuprofen in the week prior to their injectable treatment, as the consumption of such products may increase the risk of bruising.
---
What Our Patients Are Saying
"Dr. Lombardo truly is an artist. She is an expert at making you look better without making you look like you've had "work done". I have referred many of my friends to her and they are always happy with their results. She is always learning about new products and procedures, so you know that you are getting the very latest in the cosmetic field. Her staff is efficient and friendly. I always leave her office with a giant smile in my face!" -C.C. Boyce
---
What Are the Side Effects of Restylane?
Common side effects of Restylane treatment is generally limited to mild bruising, swelling, and redness that dissipate over 24 to 48 hours.
Learn more about Restylane and what the appropriate dermal filler can do to help you feel more like yourself. Call our Rancho Mirage office today for friendly assistance.
Are Restylane Injections Painful?
Some Restylane products are formulated with Lidocaine to further enhance the patient experience. However, even those that do not have Lidocaine directly in their base can be comfortable. Prior to injections, topical numbing gel can be applied to the skin for a few minutes. Because we use a very small needle for filler injections, most patients find treatment to be very tolerable. At most, a momentary pin-prick is what most patients describe.
Is There Any Downtime After a Restylane Treatment?
There are no special instructions for patients treated with Restylane. It is possible to resume normal activities right away without any risk of complication. The area treated should not be rubbed or massaged, as this may cause minor diffusion through surrounding tissue, diminishing the final effect of volume restoration. If you are troubled by the appearance of mild to moderate creases and loss of volume or would like to address subtle deflation or lines around your lips, one of the fillers in the Restylane family may be ideal for you.
How Long Will My Restylane Treatment Results Last?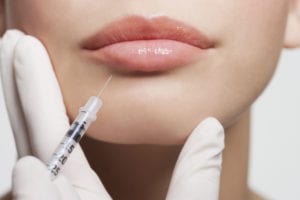 Hyaluronic acid is a naturally biodegradable chemical that gets absorbed over time. Just how fast this happens is different for everyone. The average timeframe for results is 4 to 9 months. An important factor in the longevity of results from Restylane is the particle size of hyaluronic acid within the product. Because there are several Restylane fillers with varying particle-sizes, some products may last longer than others. For example, the particle sizes in Restylane Lyft, used for cheek augmentation, is larger than those contained in Restylane Silk, used for lip augmentation. Lip augmentation may need to be repeated about every 4 to 6 months, whereas cheek augmentation may be an annual update.
How Much Do Restylane Treatments Cost?
The cost of Restylane treatment correlates with the total amount of product needed to achieve the desired result. Dr. Lombardo performs a thorough consultation and assessment of patients' skin prior to suggesting treatment with injectables or other modalities. Scheduling a consultation is the best way to know exactly what is needed for you to attain the facial rejuvenation you desire.
---
Schedule a Consultation
To learn more about our Restylane treatments or any of our other Non-Surgical Treatments, call us today at (760) 610-8990 to schedule a consultation. Lombardo Cosmetic Surgery is proud to serve Palm Springs, Rancho Mirage, and the surrounding areas of California.