Body Contouring In Rancho Mirage, CA

At Lombardo Cosmetic Surgery, our experienced and trusted cosmetic and general surgeon Dr. Lombardo offers body contouring to revitalize your physique to give you the beautiful appearance of your dreams! If you are interested in the procedure and wish to determine whether you are a candidate for treatment, dial (760) 610-8990 today for a consultation at our Rancho Mirage office.
What Is Body Contouring?
Body contouring is most often used after significant weight loss to reshape the body by removing excess sagging fat and skin. They are also popular "mommy makeover" procedures used by women to improve the appearance of the body after having children. These body lifts do more than just remove excess skin. They also help improve the shape of the underlying tissue, which results in a more natural appearance and smoother body contours. Procedures may include any or all of the following:
Breast lift
Lower body lift
Medial thigh lift
---
Body Contouring Procedures
Incisions are located strategically to minimize visible scarring or be hidden by clothing. The exact placement and size of your incisions will depend on the procedures you have done.
Once incisions have been made, the cosmetic surgeon can remove excess fat and skin and reshape the contours of the body to achieve the results you desire. Incisions are closed with sutures and wrapped tightly in medical gauze to help the skin adhere to your new shape.
Keep in mind that it may take several visits for all of your body contouring procedures to be completed.
Do Body Contouring Procedures Require Anesthesia?
There are many procedures that fall under the umbrella of body contouring but all require anesthesia and incisions.
Is body contouring Surgery safe?
These are surgical procedures with Dr. Lombardo, so they involve the typical risks involved with any surgery: excessive bleeding, poor incision healing, infection, reaction to anesthesia, possible blood clots, and the like.
However, these procedures don't involve significant risk. The goals are pretty straightforward — to remove excess loose skin and tighten underlying muscles.
candidates for body contouring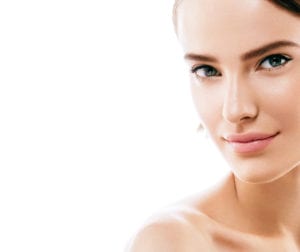 Adults should be at a stable weight before undergoing body contouring procedures. If you plan to lose even more weight, you should wait to have the procedure done until you've achieved your weight-loss goal or else you will find yourself back in the same position you are in now, of having excess skin that needs to be removed or tightened.
Anyone who has lost a significant amount of weight and has excess or sagging skin anywhere on his or her body is a candidate for body contouring. Ideal candidates are healthy and committed to maintaining their weight loss.
How do I choose which body contouring procedure is best for me?
Which of these procedures would be right for you depends upon the areas where you have loose, sagging skin that won't respond to diet or exercise. The goal of surgical body contouring with Dr. Lombardo is to remove excess sagging skin, tighten underlying muscles as necessary, and to possibly add targeted liposuction if you have pockets of fat that need to be removed. The key factor in deciding for body contouring surgery is loose, sagging skin. In most cases when a person has gained and then lost a good deal of weight, or sometimes due to pregnancy and childbirth, the skin in the area of weight gain has been stretched to such a degree that it cannot tighten back down to its former tautness. It will no longer respond to targeted exercises or changes in diet. The only way to remove this skin is through surgery.
The question is — where do you have this loose sagging skin? During your consultation with Dr. Lombardo, the two of you will discuss areas that you seek to address. She'll go through your options. For instance, if you have a stomach pooch, but still have good skin elasticity, maybe liposuction would be all you need. If you have lots of loose skin, a tummy tuck will be the way to go.
Can multiple body contouring procedures be combined?
Yes, we have many patients who combine two procedures into a single surgical session. Dr. Lombardo performs many mommy makeovers, which is simply a term describing the combination of a breast lift, tummy tuck, and liposuction. Lower body lifts really are combinations of thigh lifts, buttocks lifts, and tummy tucks. They target loose sagging skin across the lower abdomen down through the thighs.
During your consultation for body contouring, Dr. Lombardo may suggest combining procedures if you have different areas you'd like to address.
---
What Our Patients Have to Say
"Dr. Lombardo and the staff are amazing! Seriously I'm so happy I found her. Dr. Lombardo changed my life. There are no words to say but THANK YOU!" -Allison H.
Click here to read more Patient Testimonials!
---
Recovery After Body Contouring Surgery
Immediately after surgery, your body will be sore and wrapped in compression garments. This speeds up healing and helps the body adjust to its new shape. Expect to see some swelling and bruising for the first week or two. Prescriptions will be given to you to help manage any pain or discomfort you experience as well as reduce the potential for infection.
You will receive specific activity restrictions based on the procedures you've had done. This could include restrictions on bending, lifting, or straining the body part in any way. It is important to adhere to the surgeon's instructions to heal properly.
Will I have scarring after body contouring surgery?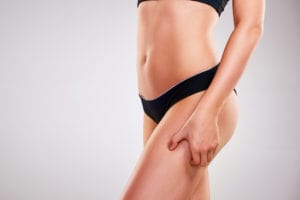 Any time an incision is made in human skin it creates a scar — that's simply a fact of life. Dr. Lombardo is a board-certified general surgeon who specializes in cosmetic surgery for our Rancho Mirage patients. For all of her surgical procedures, Dr. Lombardo tries to place the incisions in locations that will be the least visible moving forward. But there will be a scar.
In a tummy tuck, the incision is made from hipbone to hipbone, but it descends downward toward the pubic area. This allows the scar to be hidden under a bikini bottom or underwear. In an arm lift, the incision is made on the inside or underside of the upper arm, running from the elbow to the underarm. This placement is hidden well by the usual way we hold our arms.
So, you will have scarring, but we do our best to make it barely noticeable.
---
Body Contouring Before and After Photos


View More Before and After Photos
---
How long will The results last after My body contouring surgery?
The changes made by Dr. Lombardo with any of her body contouring procedures are permanent. The excess skin she removes is gone for good. The muscles that she tightens should remain that way for the rest of your life. Any fat removed is gone permanently.
The real variable here is you. If you adopt a healthy lifestyle, incorporate exercise into your daily life, eat better, and take care of yourself, you'll enjoy the results of your body contouring surgery for the rest of your life. Sure, you'll still age and some of your skin will lose some elasticity and will sag a bit. But the areas you've had addressed will never sag or droop as they did before again. Once our patients see the changes made by these surgeries with Dr. Lombardo, they usually want to maintain them, and they make the lifestyle changes necessary to do so.
Cost Of Body Contouring Surgery
Since body contouring covers such a wide range of procedures, costs are highly dependent on what type of work you have done. Contact our office to learn more about the costs of our services and procedures.
Speak With Dr. Lombardo For Body Contouring In Rancho Mirage!
Contact Lombardo Cosmetic Surgery in Rancho Mirage today to learn more about body contouring where we serve greater Palm Springs & Palm Desert areas. Dial (760) 610-8990 today or fill out the form in our contact page. The experienced Dr. Lombardo and her talented staff look forward to serving you!