Dermal Fillers
in Rancho Mirage & Palm Springs, CA

Rejuvenate your skin with dermal fillers at our Rancho Mirage office where our expert staff delivers beautiful natural-looking results. Dermal fillers are a non-invasive treatment option that can plump thin lips, reduce the appearance of fine lines and wrinkles, soften creases in the face, and even improve the appearance of deep scars. These fillers are injected directly into the area needing attention.
These "BOTOX® specials" offer many of the same benefits as a traditional facelift without the recovery time or cost. It is for this reason that they are sometimes called "liquid facelifts." They are especially effective at plumping up areas of the face and for wrinkle removal.
Dermal Filler Injectable Procedures
Injectable fillers are one of the most straightforward cosmetic surgery procedures available. They can be performed on an outpatient basis and take as little as 15 minutes from start to finish.
While "collagen fillers" is a common phrase when referring to dermal fillers, there are many other types of dermal fillers today. You and Dr. Lombardo will discuss your desired results and select the right filler for the job. Filler options include:
Sculptra® injections
Calcium hydroxylapatite injections
JUVÉDERM VOLUMA® XC filler
JUVÉDERM VOLBELLA® XC
Once you've settled on a dermal filler, the surgeon will map out where the injections will go using a marking pen on your face. The area will be cleaned and a topical numbing cream will be used to numb the area. The injections take just seconds to perform and multiple sites can be injected at the same appointment.
Candidates for Dermal Fillers
Ideal candidates for injectable fillers are realistic. Dermal fillers do not stop the aging process, but they can rejuvenate your looks. If you decide to have Botox® or another type of injectable filler, you must go into it knowing that the results are not permanent. You will need to repeat the process occasionally in order to maintain the look you want.
Ideal candidates:
Are looking for a short-term solution to delay having a surgical facelift
Want to reduce the appearance of fine lines and wrinkles around the eyes, lips, and forehead
Want to give their face a boost and attain a more youthful, fresh look
Patient Testimonials
"Dr. Lombardo is the best. She has a unique combination of expert surgical skill and artistic ability — she actually studied art as well as medicine — which results in outstanding outcomes. I could not have been more pleased. Her staff are amazing. Together they make the entire surgical process stress-free and actually pleasant. You feel like you are surrounded by good friends. It has now been a year since my procedure and I remain extremely satisfied. I would not hesitate to use Dr. Lombardo again." – David C.

"Dr. Lombardo was so wonderfully pleasant, and one of the best experiences you can have with a Doctor. She was attentive and caring to my needs while giving me the best medical advice. Lovely staff & facility too." – Brittney C.
Click here to read more reviews.
How is Recovery From Cosmetic Fillers?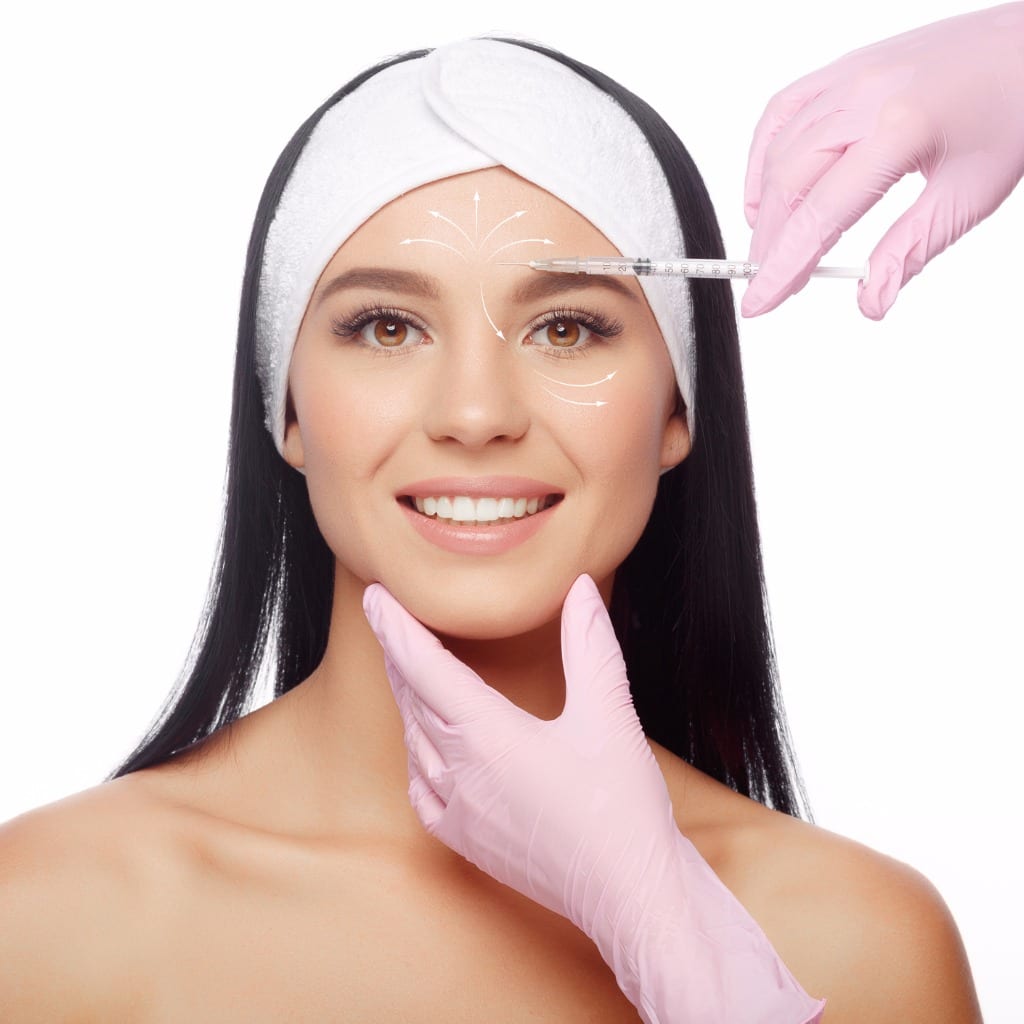 Recovery time is minimal and many people do not even have to adjust their daily lives to receive dermal fillers. After the injections have been placed, the marks will be washed away and you will be given an ice pack to lightly apply to the area. It is important not to put any pressure on the injection spot or else the filler may move. The area may be sore or swollen for a few days and you may experience some bruising. You can wear make-up right away to cover this up.
Cost Of Dermal Fillers
Costs for dermal fillers vary depending on the individualized cosmetic plan Dr. Lombardo recommends for you. Dr. Lombardo offers a free in-office consultation and price quote after assessing your individual needs and goals. To schedule a free consultation, call: (760) 610-8990. View our non-surgical prices for the different dermal fillers we offer.
View our Dermal Fillers Before & After Gallery