Renuvion Skin Tightening
We are very excited to offer the new Renuvion™ skin tightening device at Lombardo Cosmetic Surgery.
Skin laxity, or looseness, has always been one of our patient's biggest complaints. Surgical removal of excess skin has been the most effective way to treat skin laxity, but this can leave scars in unwanted locations. Through the years, there have been several "energy based" (like lasers) or other types of treatments that have claimed to treat loose skin, but the results from these treatments are typically minimal or simply don't last. Call (760) 610-8990 today to reach our office and learn more about Renuvion™ skin tightening!
What Is Renuvion™?
Renuvion™ is a new cosmetic technology that combines Helium Plasma with Radio Frequency energy and has the unique ability to provide controlled heat to deliver distinct tissue contraction that achieves real skin tightening. After Renuvion™ treatment, which is minimally invasive and similar to liposuction, skin tightening is noticeable immediately and continues to improve over time.
What areas can be treated With Renuvion™?
Necks and upper arms are the most asked for… but loose skin around the belly or hips/back, inner thighs and knees can be treated too!
How Does Renuvion™ Skin Tightening Work?
This exciting new procedure is the long-awaited alternative to more invasive surgeries. The device operates by delivering controlled heat to the tissue under the skin causing contraction. It is not reliant on over-heating the full thickness of the skin like some other technologies. Collagen, the protein that decreases with age and thus leads to sagging skin and wrinkles, reacts very predictably to the application of heat – it shrinks! Renuvion™ allows quick heating and quick cooling back to normal temperatures. This rapid burst, occurring in less than 0.75 seconds, minimizes the possibility of too much heat and therefore damage to tissue nearby.
The Renuvion™ Skin Tightening Procedure
The procedure is considered minimally invasive because the device is inserted under the skin through small incisions – this is very similar to the small incisions used to perform liposuction. Depending on the patient and on the area being treated local anesthesia or sedation can be used. The device cannula (or hand piece) is passed under the skin to contract the tissue which causes the overlying skin to tighten or "shrink wrap" to the underlying shape. Often, removal of fat via liposuction is used simultaneously to give a better contour of the treated area.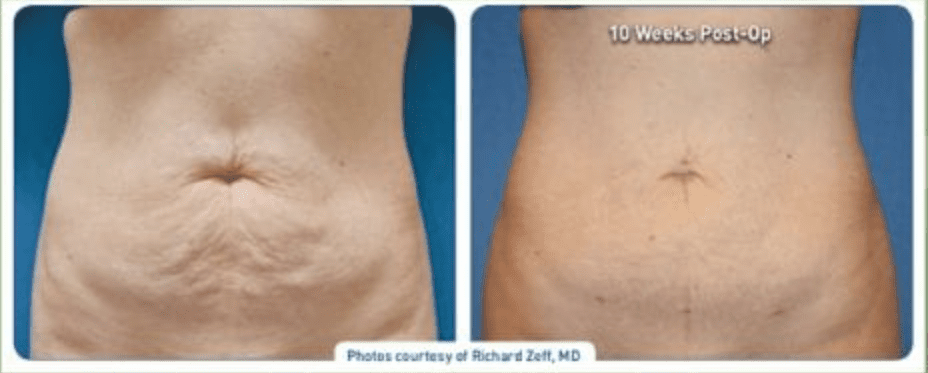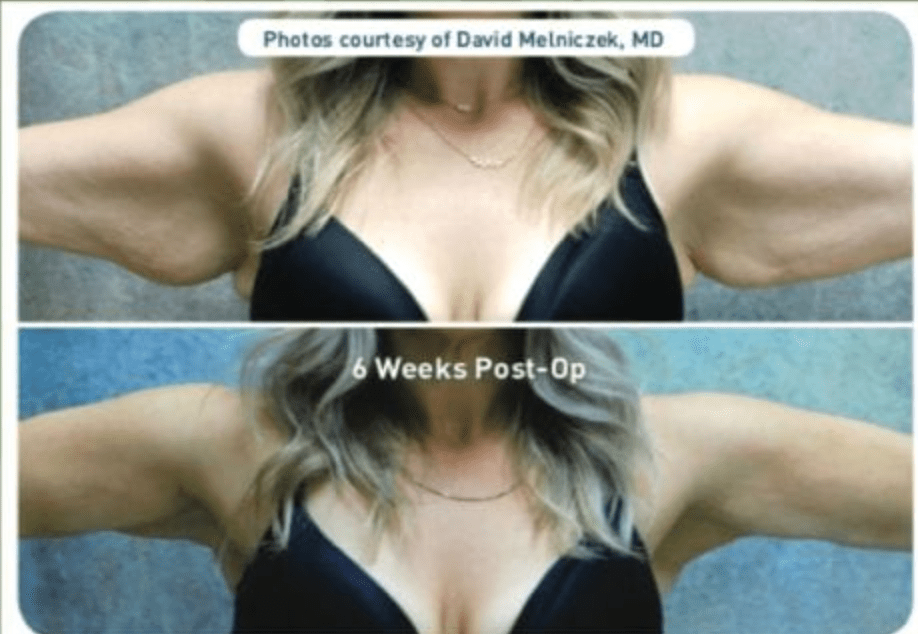 Schedule A Consultation
We are thrilled to already be using the new device and seeing great result with our patients! If you are interested in finding out if this great new advance in cosmetic technology could be right for you, please call and arrange a complimentary consultation with Dr. Maria Lombardo today. Dial (760) 610-8990 today or fill out the form in our contact page. Our practice serves Rancho Mirage and the surrounding areas of California!