How to Maximize Comfort for Your Tummy Tuck Recovery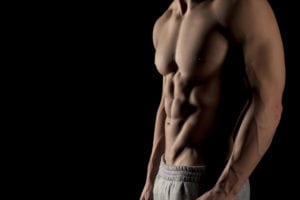 As your surgery day approaches and you get ready for your tummy tuck, it is time to do more than envision your recovery. In the weeks before surgery, it is beneficial to actively prepare. By doing so, you can maximize your comfort and minimize unnecessary stress at the same time. Here, we discuss ways to achieve your best tummy tuck recovery through early planning.
Create Your Recovery Space
Your doctor has prepared you for what to expect in terms of mobility and comfort. You will be taking prescription pain medication after your procedure but still, you need to foster comfort in other ways. After your tummy tuck, you will sleep in a reclined position for at least a few days. You can accommodate this by filling your space with support pillows and blankets or even arranging to sleep in a recliner, if possible. Additional items you may want for your recovery space include:
Necessary prescription. Fill them early and keep them nearby so you don't have to get up unnecessarily.
Dry shampoo and facial and body wipes. Just because you may not shower right away doesn't mean you can't feel fresh and clean!
Entertainment is a must. Staying occupied helps you avoid those post-op blues that may occur after a tummy tuck. Make a list of the Netflix shows you've been wanting to binge-watch. Bring a book, magazines, coloring books, or crosswords into your space so you have lots of options.
Follow Your Post-Op Instructions
It is helpful to go over your post-op instructions before your surgery day. You should read your instructions and also review them with the person or people who will assist you during your recovery. Being on the same page eliminates confusion and a potential lapse in important tasks, such as taking pain medication at regular intervals. Your post-op instructions will include guidelines for caring for drains, approved activities, and when to call the doctor.
About Help
If you've already scheduled your surgery, you are aware that you will need someone to escort you to your procedure. This is just the beginning. Because you will be limited for a few days, you need someone who can be with you at all times. A loved one may need to help empty drains, administer pain medication, and help you to the bathroom. What you may need most on some days is for someone to sit with you and just keep you company. So that you can recovery as optimally as possible, you also need someone else to take charge of meals, childcare, and other daily tasks.
Schedule your visit to our Rancho Mirage office to discuss tummy tuck surgery or other procedures that will help you feel your best. Call (760) 610-8990 today.
Posted in: Tummy Tuck
Leave a response