Getting Injectables? Know These Dos and Don'ts!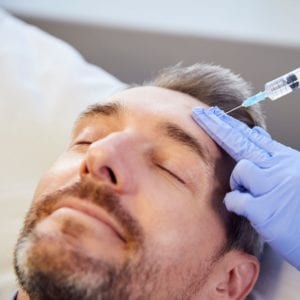 In the past year, plastic surgeons have seen a stronger-than-expected increase in consultations for surgical procedures. The initial lockdowns that occurred after the emergence of the COVID-19 virus resulted in a major shift to working from home. Working from home, for many, meant attending meetings online rather than in person. Attending a virtual meeting, one is inevitably face-to-face with themselves.
What all this face-to-face time has seemingly done is reveal to people just how important it is to feel good about appearance. Maybe you're yet in the plastic surgery mindset but you want to address the signs of aging using injectables. Regardless of the popularity of procedures like blepharoplasty and facelift surgery, injectable treatments remain extremely common. If you're thinking about getting Botox or dermal fillers, there are some Dos and Don'ts you should know.
Don't
Schedule a Facial too Soon
Injectables are a wonderful complement to other professional treatments. However, the order of treatment matters. If you want to combine treatments, schedule your fillers last, not first. This prevents displacement and excessive bruising. You can have facials and other treatments after getting injectables, too, taking care to wait until the product has settled to get further services. Usually, this takes a week or less.
Hit the Gym
One of the things people like the most about injectable treatments is that there is no downtime needed to recover. While you can resume most normal activities and can even go back to work after getting injectables treatments, you do want to avoid strenuous exercise. If your job is strenuous, causing your heart rate to rise, or requiring heavy lifting, you may want to take the rest of the day off. Experts advise against strenuous activity for 24 to 48 hours.
Imbibe Right Away
Bruising is a common side effect after injectable treatments. To reduce this risk, patients are advised to avoid blood thinners. Many people don't realize that the glass of wine they have with dinner can thin the blood. So, if you're getting injectables, you may want to do so while taking a brief 24 to 48-hour break from alcohol.
After injectables, DO:
Use ice if needed. Icing for 10 minutes at a time can reduce swelling, bruising, and discomfort. If you feel sore after getting injectables, a brief icing session may help.
Take Tylenol for pain. You shouldn't need pain relief because of your injectable treatment. However, if you have a headache or other discomfort and need relief, stick to acetaminophen. This doesn't thin the blood like other medications can.
Injectables are convenient and effective. To schedule an injectable treatment at our Rancho Mirage office, call (760) 610-8990.
Posted in: BOTOX® & Facial Fillers
Leave a response