Combat the Effects of Dry Winter Air with Our Help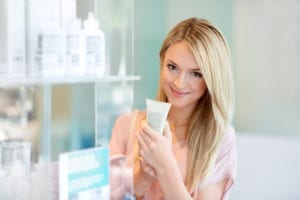 At Lombardo Cosmetic Surgery, one thing we know for sure is that the air in the Palm Desert area can get dry. We also know that the air gets even drier in the winter months, which can lead to all kinds of frustrating problems. If your skin has become extra scaly and rough with the change in season, you could benefit from specific remedies and a little help from your friends. That's us, by the way.
Skin Renewal: Where to Start
As the weather takes a turn for the drier, there may be no better gift you can give your skin than a professional chemical peel. This treatment is customized to your unique needs. We can make your peel so light that you barely notice a single side effect (but you will notice more radiant skin). We can develop a peel to affect deeper layers of tissue in a controlled manner that limits side effects to a week or so of flaking and redness. Whichever path you take, you can feel good knowing that you have cleaned the slate of your skin from all those dead and damaged cells that are diminishing your glowing complexion.
The Next Steps
One of the reasons why a chemical peel is a basis for successful skin renewal is that this treatment removes cellular debris that prevents products from reaching their target. Once the uppermost layer of old cells has been removed, skin renewal can be more easily fostered with the use of medical grade cleansers, serums, and moisturizers. Our patients can benefit from a thorough assessment of their skin and recommendation for the right SkinMedica products. These items have been developed with the right concentration of specific ingredients that support aging skin.
Home Remedies for Dry Skin
The face isn't the only part of the body that gets affected by dry weather. Some of the ways that you can pamper all of your skin include:
Place a humidifier in your bedroom to add valuable moisture to the air while you sleep, the time in which the most renewal takes place.
Dry brush before showering or use a loofah to gently exfoliate the skin on your arms, legs, feet, and other areas.
Pat skin dry after showers and immediately apply an emollient cream. For extra hydration, layer a light oil such as jojoba oil on top of that.
Choose products with hyaluronic acid to top off your facial moisturizing routine. Hyaluronic acid does not get absorbed. However, it sits on the surface to hold hydration in.
Wintertime doesn't have to steal your youthful glow. Call (760) 610-8990 to schedule your customized chemical peel.
Posted in: Skin Care
Leave a response