Now is the Time to Start Achieving those New Year's Goals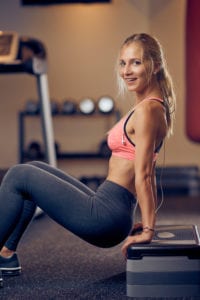 A new year is an exciting time during which most of us cannot help to look forward to the possibility that lies ahead. How that looks for every person is different. From our experience, though, a fair amount of the population has at least one goal that has to do with feeling better about their appearance. If you've made a few resolutions through the years, you know how it goes. Within a month or two, the exhilaration of achieving a new body or younger-looking face or more energy subsides. The reason isn't that the goal is no longer desired, but that there seem to be too many obstacles to overcome.
Let's change that.
If you're in the Rancho Mirage area, Dr. Lombardo and our experienced staff can help you devise a plan that will actually work. Your investment into your health, wellness, and beauty can reward you with a lifetime of results. The place to begin is with a consultation in our comfortable office. The time to begin is now.
Recreating Your Best Self
We know that beauty comes in all shapes and sizes and forms. That's why our practice has been established to meet a wide range of goals and preferences. Some people want to take the fast-track. If that's you, consider options like:
Laser liposuction. There's nothing wrong with hitting the gym or the pavement or your mat several times a week. There is something wrong with doing that and not getting the body you want. Liposuction can remove fatty deposits from large or small areas, right down to bra fat or a double-chin. Results can last permanently and downtime is limited to a week or two.
Medical weight loss. Liposuction is great when you've nearly made it to your ideal weight. We realize that many people aren't quite there yet and could use a little help. Dr. Lombardo oversees patients in an hCG diet program that jump-starts their natural fat-burning capabilities.
Facial rejuvenation can provide fast and long-lasting results when your experienced plastic surgeon addresses laxity and deflation issues with a precision surgical technique. One of the most popular ways to refresh the face is to rejuvenate the eyes using blepharoplasty. For more widespread results, some patients choose a facelift procedure customized to achieve beautiful, natural-looking results.
It doesn't have to take all year to achieve your beauty goals. Call (760) 610-8990 to start making progress now.
Posted in: Cosmetic Surgery
Leave a response