Experience Revolutionary Skin Tightening with Renuvion in Rancho Mirage, CA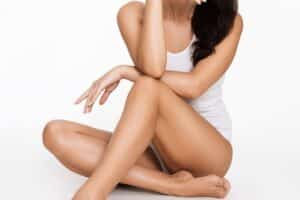 Are you seeking a solution for mild to moderate skin laxity? Look no further! At Lombardo Cosmetic Surgery, we proudly introduce Renuvion skin tightening, a state-of-the-art treatment that harnesses the power of helium plasma energy to rejuvenate your skin. Read on to discover more about the incredible benefits of Renuvion skin tightening.
What is Renuvion™ (J Plasma)?
Renuvion™, also known as J-Plasma or J-Plasty, is a groundbreaking cosmetic technology that combines Helium Plasma with Radio Frequency energy. This unique combination delivers controlled heat to tissues, significantly tightening skin. Renuvion™ treatment is minimally invasive, similar to liposuction, and produces immediate skin tightening that continues to improve over time.
Areas Treated with Renuvion
Renuvion can be used virtually anywhere on the body, thanks to the effective cooling provided by helium. Common treatment areas include:
Upper arms
Abdomen
Flanks
Buttocks
Thighs
Submental
Knees
Who is a Good Candidate for Renuvion Skin Tightening?
Ideal candidates for Renuvion skin tightening have mild to moderate sagging in their desired treatment areas. Surgical options such as facelifts, neck lifts, or arm lifts may be more appropriate for those with more severe sagging. Candidates should also have good skin elasticity, as the helium/RF plasma energy triggers a contraction that requires the skin to be somewhat elastic.
How Does Renuvion J Plasma Work?
Renuvion combines helium gas and radiofrequency energy to create a plasma beam with unique qualities. When applied under the skin, this plasma beam causes a contraction and tightening that outperforms other technologies, such as ultrasound, isolated RF, or laser energy. Collagen, the protein responsible for skin firmness, predictably reacts to heat by shrinking. Renuvion™ rapidly heats and cools the targeted area, minimizing the risk of damage to surrounding tissue. The J Plasma heats the skin's undersurface while maintaining a cooler temperature than laser energy, making Renuvion a safer alternative for skin tightening.
Schedule A Consultation In Rancho Mirage, CA
Are you thinking about getting this procedure in California? Look no further than Lombardo Cosmetic Surgery. Our practice serves Rancho Mirage and its surrounding areas! Contact Dr. Maria Lombardo today to learn if this new advancement in cosmetic technology is right for you. Call us today at (760) 610-8990 or complete our contact form.
Posted in: Renuvion (J Plasma)