Plastic Surgery's History: From the Ancient Egyptians to Modern Times
Posted on: Aug 15 2022
By: editor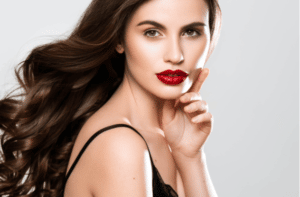 The history of plastic surgery is long and fascinating. Ancient Egyptians were some of the first to experiment with surgical techniques to improve appearance. In the intervening millennia, surgical procedures have become increasingly sophisticated. Here, we'll look at the history of plastic surgery, from the ancient Egyptians to modern times.
The History of Plastic Surgery: From the Early Egyptians to Today
The history of plastic surgery is a long and fascinating one. Ancient Egyptians were among the first to perform surgical procedures to improve their appearance. This is where people used rudimentary techniques to attempt to repair damaged skin and facial features.
Over the ages, plastic surgery has helped to help people improve their looks and confidence. In recent years, it has also served to help people recover from injuries and accidents.
Today, plastic surgery is more popular than ever. And advances in technology and medicine are only getting better and better. If you are considering plastic surgery, you should research and find a reputable surgeon who can help you achieve your goals.
What are the Different Types of Plastic Surgery?
There are many types of plastic surgery. Some of these include:
Rhinoplasty
Breast augmentation
Liposuction
Tummy tuck
Facelift
Eyelid surgery
Ear surgery
Nose surgery
Why is Plastic Surgery So Popular?
Plastic surgery has become increasingly popular in recent years. With advances in technology and a greater understanding of the human body, plastic surgeons can achieve results that look natural and attractive. Furthermore, society has become more accepting of plastic surgery, and many people view it as a way to improve their appearance and self-confidence.
There are many reasons why someone might choose to have plastic surgery. Some people want to correct a physical imperfection, while others want to change a feature they are unhappy with. For this reason, plastic surgery can positively impact a person's life.
Who is the Ideal Candidate for Plastic Surgery?
There is no one-size-fits-all answer to this question, as the ideal candidate for plastic surgery will vary depending on the procedure chosen. However, some general criteria can help assess whether someone is a good candidate for plastic surgery.
Ultimately, the surgeon will decide whether or not to proceed with surgery in consultation with the patient. Some factors that influence the decision include the patient's age, health, lifestyle, and goals for the surgery. Also considered will be the patient's bone structure and skin type.
Schedule A Consultation
Are you thinking of getting a plastic surgery procedure? Look no further than Lombardo Cosmetic Surgery. You can reach us at 760-610-8990.
Posted in: Plastic Surgery