The Ultimate Guide To Liposuction vs. Fat Grafting
Posted on: Aug 30 2022
By: editor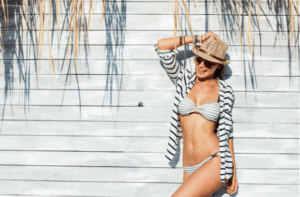 We live in an era where so many of our daily activities are recorded on cameras, so it is no surprise that cosmetic surgery is on the rise. Liposuction and fat grafting are two popular cosmetic procedures that help patients achieve their desired body shape. But what is the difference between these two procedures? This blog post will explore the key differences between liposuction and fat grafting to help you decide which procedure is right.
What is Liposuction?
Liposuction is a cosmetic surgery procedure that removes fat from the body. It aims to improve the body's appearance by sculpting certain areas, such as the abdomen, thighs, or arms. Liposuction can also help remove excess body fat to improve health.
What is Fat Grafting?
Fat grafting is a surgical procedure in which fat is removed from one body area and injected into another area. The fat is usually taken from the stomach, thighs, or buttocks and injected into the face, hands, or breasts. Fat grafting can restore volume to areas of the body that have lost fat due to weight loss or aging. This procedure is also helpful in improving scars and other imperfections.
How do I decide which is right for me?
There are several factors to consider when deciding between liposuction and fat graftings, such as the type of procedure, the amount of fat to be removed, the desired results, and the risks involved.
Liposuction is a surgical procedure that removes fat from the body through a small incision. The fat is then suctioned out of the body using a specially designed device. Fat grafting is a surgical procedure that involves taking fat from one area of the body and injecting it into another area. For example, you can use this to add volume to the face.
Both procedures have risks and benefits, so it is essential to consult a medical professional to decide which is right for you.
Call us for a free consultation
Are you interested in learning more about liposuction or fat grafting? Contact Lombardo Cosmetic Surgery for more information about liposuction, fat grafting, or any of our procedures. We are located in Rancho Mirage, CA, and can be reached directly at -760-610-8990.
We look forward to hearing from you soon!
Posted in: Body Contouring, Liposuction