NonSurgical Treatments That Promote Youthful Skin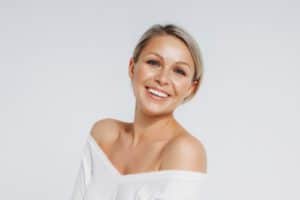 The world of aesthetic medicine has experienced a massive evolution from the times when plastic surgery was the only option for looking younger and better. The continual development of nonsurgical modalities and products has made it easier to manage the signs of aging, yes, but it's also made it difficult to choose which treatment would be best. The sheer volume of choices causes some people to procrastinate for years before contacting a specialist. Here, we discuss some of the easiest and most effective treatments we perform in our Rancho Mirage office. If you're interested in looking younger or postponing the signs of aging, any one of these treatments may be ideal for you.
Renuvion J Plasma
Renuvion is one of the newest developments in nonsurgical skin tightening, and we're excited to have this technology at our disposal. During treatment, the provider utilizes a special device that creates a plasma arc against the skin. This energy disrupts the uppermost layer of the skin, stimulating the release of dead and damaged cells. It also gets absorbed into the deeper layers of tissue where it stimulates the production of collagen and elastin. The activated fibroblasts remain in production-mode for a prolonged period, allowing the body to naturally remodel the matrix of collagen that firms and thickens the skin.
Injectable Rejuvenation
Injectables have been popular since the very first treatment was performed many years ago. Today, we have many more injectable products to choose from than we did back then. BOTOX and dermal fillers are the most used and are often combined to achieve the best results. They do not work in the same way, so make great partners in the fight against aging. If you've got frown lines or a descending brow that is making your face appear angry, you may be a great candidate for BOTOX. If you've got smile lines, creases around the nose and mouth, or deflated cheeks, you may be a great candidate for dermal filler treatment.
Contrary to what many people think, injectables aren't just meant to rejuvenate the face. They can also enhance the features that need it the most. For example, dermal filler injections can reshape the lips for a more pronounced, more youthful look.
Beauty need not be complicated. Contact us today to schedule your appointment to discuss how we can help you love your look.
Posted in: Non-Surgical Procedures