Why Exercise is Important for Body Contouring Patients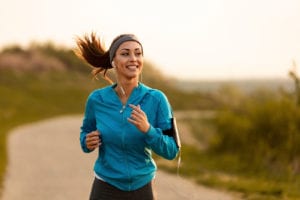 Procedures like liposuction and abdominoplasty are renowned for achieving impressive results where diet and exercise could not. People who undergo either one or both of these body contouring surgeries undoubtedly enjoy a noticeably slimmer and tighter physique. However, these results can be affected in the absence of healthy habits. Even more importantly, general health can be secretly affected, as well.
Most people have heard the terms "good fat" and "bad fat." Typically, we associate these phrases with the different kinds of fat that are in our food. The body also has good and bad fat. The fat that we need to be aware of after body contouring procedures is the visceral fat, or adipose fat that can develop in the intra-abdominal tissue. Visceral fat is not the enlarged cells that are removed during liposuction. This type of fat lies deep, in the vicinity of vital organs.
The Dangers of Visceral Fat
Multiple studies have indicated that visceral fat is damaging to health, while the subcutaneous fat that is removed during body contouring is more of a cosmetic concern. Because visceral fat is so pervasive in the abdominal cavity, it can be difficult to notice right away. When this type of fat is not reduced, it can lead to high blood pressure, high cholesterol, insulin resistance, and an increases risk for heart disease. Neither liposuction nor abdominoplasty can eliminate visceral fat, but exercise and a healthy diet can.
Exercising after Liposuction
After liposuction, movement is important. Patients are encouraged to begin walking short distances the day of surgery. Light activity may be resumed within a day or two. This includes easy walking and light household activities. During the first week to two weeks after liposuction, it may be best to limit activity to about 25% of the norm. As incisions and tissue heal, activity level can increase. This can take up to six weeks.
Healthy Eating and Exercise are a One-Two Punch to Stubborn Fat
The results of liposuction and abdominoplasty can last many years. The key is to develop habits that prevent significant weight gain. In addition to finding various types of physical activity that are fun as well as effective, patients are encouraged to "eat this, not that."
Eat lean meats and greek yogurt instead of fast food. Eat fresh fruits and vegetables instead of processed foods. Eat avocado and olive oil instead of butter and saturated fats. Finally, trade soda and sugary beverages for water as often as possible.
Are you ready for your best body? Call (760) 610-8990 to schedule a consultation with Dr. Maria Lombardo in our Rancho Mirage office.
Posted in: Liposuction
Leave a response