Going Beyond the Quick Fix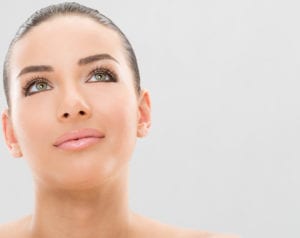 We live in the midst of the "instant gratification era," which means we are not accustomed to having to wait for much of anything these days. Methods of weight loss have improved with diet and exercise techniques such as the Paleo diet and even our hCG diet preferred by many of our Rancho Mirage patients. Facial rejuvenation is another example of progress in society. Where we used to only have surgical techniques for restoring facial contouring and youthfulness, we now often turn to one type of injectable or another. These quick fixes can be incredibly useful. However, there is also value in exploring how we can go above and beyond with our anti-aging methods. Here, we want to discuss how we can do that with Sculptra.
What is Sculptra?
An innovative injectable treatment based on Poly-L-lactic acid, Sculptra Aesthetic is a product that works beneath the superficial layers of the skin to support collagen remodeling. With age, the fibrous strands of collagen that keep the skin firm and supple loosen, like a fraying rope. Sculptra is a product that reverses this damage through natural regeneration. To this to work, though, about 3 treatment sessions are needed within a few-month period. The upside is that, once treatment is complete, the rejuvenation of the skin continues for up to two years.
What Sculptra Offers
Gradual, natural rejuvenation. Sculptra is great for the person who doesn't want to look like they've had any work done. This treatment restores youthfulness by reinforcing the structure of superficial tissue with increased collagen production.
Results look natural – because they are! Skin thickness and firmness is restored over time as collagen rebuilding occurs.
Texture improvements. Collagen is not only beneficial for the structural integrity of the skin, but also for smooth, soft texture.
Lasting improvements. With Sculptra, you get duration more than immediacy. Results progress over several months, which eliminates the need for 3 to 6-month touch-ups, as is common with traditional fillers.
Sculptra is a facial rejuvenating treatment that can be combined with other injectables, including volume-enhancing fillers, to give you the immediate boost you may want as you progress toward the younger-looking skin. Learn more about this filler and the others available at our Rancho Mirage office. Call 760-610-8990.
Posted in: Facial Fillers
Leave a response