When Breasts Lose Their Contours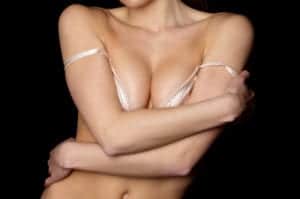 Lovely breasts aren't necessarily those that are of a certain size. There are nuances that make each woman's shape beautiful to her. Therefore, when we work with women to enhance their breasts, we do not do so with laser focus on volume increase. We look at numerous factors, such as how breast size relates to overall body type and frame. We also look at what we have to work with. Some women are surprised to discover what is possible for them with breast lift surgery.
The Impermanence of Structure
We've come to know the reasons why lines and wrinkles develop on the face very well. We know why we get jowls. It is because the skin's supply of collagen and elastin gets blunted – severely. Collagen and elastin are the two primary proteins that give skin its resilience and firmness. When we consider breast tissue and how the breasts change, we cannot ignore the value of these proteins. Breast tissue is made up of fat. For contours to remain stable, the hammock of tissue that holds fat cells against the chest wall needs to be strong. Breast lift surgery is intended to restore this strength.
A breast lift repositions fatty tissue by removing structures that have become slack. This could be skin; it could be connective tissue. It may even be muscle. The procedure is relatively straightforward, though it does have some particulars that achieve great results.
Improved Height
Yes, the breasts need height. They need a good position on the chest wall. With age and life experiences such as pregnancy and breastfeeding, the height at which fatty tissue sits drops. This can happen gradually over time, with breasts looking a little less perky with every passing year.
Better Shape
The laxity in the tissue that supports breasts degrades overall structure. There is no way to predict the pattern in which degradation will occur. Some women complain that their breasts have narrowed and have begun to appear tubular. Some women long for the upper volume they once had, which has since fallen to the bottom of the breast.
The Nipples
The nipples are an integral part of the breasts due to their central location. Without even thinking about it, we imagine nipples facing forward. The loss of structure around the breasts, however, often means that nipples take a downward turn.
Dr. Lombardo is a female cosmetic surgeon who routinely treats patients from Rancho Mirage and nearby areas of Southern California. Learn more about how she can help you get the shape you want. Call 760-610-8990.
Posted in: Breast Augmentation
Leave a response