If You're Considering Breast Implants, You Need to Ask Some Questions!
Posted on: Sep 15 2021
By: editor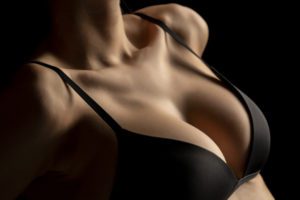 Breast augmentation has been a leading plastic surgery procedure for so long that the majority of prospective patients believe they know all that they need to about this treatment. These patients understand breast augmentation as the procedure to schedule to enhance breast size and shape. This is the foundational concept of breast augmentation, but that doesn't mean patients considering the surgery know everything they need to. Here, we discuss some of the questions every patient should ask as they begin their breast enhancement journey.
Will My Breasts Look Natural with Implants?
It is necessary to consider how your body will look with breast implants, and how you want it to look, before you meet with a surgeon to discuss the procedure. There was a time when the results of breast augmentation were obvious. This was due to the size that was popular at the time, and may also have been due to placement. Today, doctors have a variety of breast implant characteristics to choose from to achieve beautiful, natural-looking results for each patient based on their body type. It is important to choose a surgeon with ample experience in this procedure who discusses details beyond the type of breast implant you may want. Additional details, including placement, profile, and more, influence your cosmetic outcome.
What is the Right Age for Breast Implants?
On the lower end of the spectrum, women learn that they must be 18 years of age to get saline breast implants. They must be 22 years old if they want silicone breast implants. But there's more. Often, women wonder if they are too old to get breast implants. This idea could leave them out of a life-changing decision, but it doesn't have to. A surgeon doesn't look so much as a patient's age as they do their general health and cosmetic goals.
Is Breast Augmentation the Right Choice for Me?
Most healthy women can be great candidates for breast augmentation. The question isn't whether or not to get breast implants but whether getting breast implants will achieve the desired outcome. Again, this comes down to consulting with an experienced surgeon who is aware of what breast augmentation can and cannot do. What this surgery does is increase the volume of the breasts. In some cases, doing so can make the breasts appear fuller and younger. However, breast augmentation alone may not be suitable for women who have breast ptosis, or sagging. Adding breast implants beneath sagging tissue could have a poor aesthetic outcome. If you are starting to notice breast drooping, talk to your surgeon about a breast lift, with or without implants.
There are numerous tiny details about breast augmentation that women should know before they commit to surgery. To discuss this procedure in detail, schedule a consultation with Dr. Lombardo at (760) 610-8990.
Posted in: Breast Augmentation