Revive Your Hair with Viviscal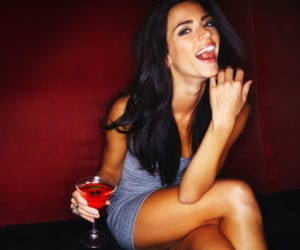 We don't get overly excited about every new product that hits the market. Overall, though, when people like Gwyneth Paltrow praise a product for its efficacy, people's ears perk up. On that note, Paltrow didn't just say Viviscal works; she said it works so well that she would love to have stock in the company.
What is Viviscal?
Viviscal is a form of hair restoration that works differently than the various external methods that are popular today (hair transplant surgery). This method was developed to work alongside the body's natural processes. It was developed by a Scandinavian who had observed that the Inuit people, whose diet was fish-heavy, had fuller, thicker hair and less prevalent hair loss than other cultures.
Viviscal could be dubbed a vitamin for your hair. The system includes topical products and supplements that contain a proprietary blend of vitamins, minerals, and amino acids. Keeping with the findings of research among the Inuit people, Viviscal also contains AminoMar® Marine Complex. A specific breakdown of the product includes:
AminoMar Marine Complex is a proprietary blend of marine proteins (from shark and oyster sources), silica, and horsetail stem extract.
Vitamins and minerals including vitamin C and iron. Vitamin C is an antioxidant that facilitates the absorption of iron into the blood and bodily tissues. Iron is involved in the production of red blood cells, which are necessary for oxygenating hair follicles.
Biotin is a type of B complex vitamin that is involves in the metabolism of proteins and fats, a vital process that affects hair growth.
How it Works
Essentially, Viviscal works by providing key nutrients to the body to support the anagen, or growth phase of the hair cycle. As we age, this stage in the cycle of hair growth diminishes, lasting closer to two years than the seven it could. By supporting the body with specific ingredients, the active growth cycle could be lengthened and strengthened, leading to thicker, stronger hair.
In one study, women taking Viviscal felt that hair growth increased over the course of several months. One study participant reported a 50% increase after just three months. These reports align with the manufacturer claims that Viviscal can increase fully mature hairs up to 110% with three or more months of consistent use.
Support your hair growth at any age and bring back the fullness you crave. Call our Rancho Mirage office at (760) 610-8990 to learn more about Viviscal
Posted in: Viviscal
Leave a response