Banish Lines for Years with Bellafill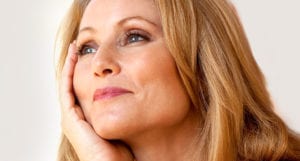 Memories have a way of showing up on the face at some point. All the smiles we can remember bring warmth to the heart, but the wrinkles that form around the nose, mouth, and eyes may create a bit of frustration. In recent years, more people have turned to injectables to correct the common signs of aging, such as under-eye puffiness and laugh lines. The solutions that are popular do offer significant benefits but only for a short time. If you're a semi-pro at using dermal fillers to rejuvenate your face, you may be ready for something more meaningful in terms of longevity. Let's take a look at what Bellafill has to offer.
What is Bellafill®?
The average soft-tissue filler is composed of hyaluronic acid. This substance smooths lines and creases by attaching to water molecules beneath the skin. Bellafill is a long-term wrinkle corrector that contains two specific ingredients that target the faltering scaffolding of the dermis. One is bovine collagen (yes, you need a skin test before receiving treatment) and the other is Polymathic-methacrylate (PMMA). Bellafill has been used since gaining FDA approval in 2006. The drug is one of the most extensively tested and proven in terms of safety and efficacy.
Why More People are Choosing Bellafill
Each syringe of Bellafill contains approximately 20% collagen gel and 80% PMMA microspheres. The collagen gives the skin an instant boost of softness and volume, whereas the tiny microspheres reinstate adequate structure beneath the skin. Within 3 to 6 months, the body metabolizes the collagen that has been injected. During this time, though, new collagen production has increased to surround the PMMA particles. This influx provides progressive improvements in the youthful appearance of the skin. In one of the largest injectable studies in the U.S., Bellafill achieved outstanding results that remained intact 5 years after initial treatment.
The safety and structural integrity of Bellafill gel make this product an excellent long-term solution for signs of aging such as nasolabial folds, lip lines and under eye bags. Injections may also be administered to the nose for non-surgical rhinoplasty.
Dr. Lombardo uses dermal fillers like Bellafill judiciously and with consideration for patient safety and satisfaction. Learn more about this and other injectable treatments in our Rancho Mirage office. Call (760) 610-8990 to schedule your visit.
Posted in: Facial Fillers
Leave a response