Losing Your Hair? Viviscal Professional Might Be The Answer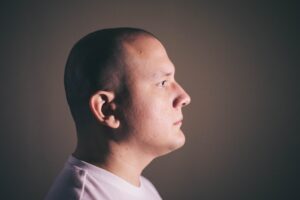 Hair loss is a common problem that affects millions of people, causing many to feel a lack of confidence and satisfaction with their appearance.
If you're experiencing thinning hair and are hesitant about prescription medications or hair transplant surgery, there's now an innovative, drug-free therapy called Viviscal Professional that may be the answer to your hair loss concerns. At Lombardo Cosmetic Surgery, they can explain in detail how Viviscal Professional can boost your self-confidence.
Understanding Viviscal Professional
Viviscal Professional is a comprehensive hair care system developed through more than 20 years of research on hair loss.
It consists of topical hair care products and a special supplement designed to nourish hair from the inside out, functioning as a multivitamin for your hair. The primary aim of Viviscal Professional is to replenish the scalp and hair follicles with proven ingredients that boost hair growth.
How Viviscal Professional Works
Hair loss can be caused by various factors in the body and the environment.
Viviscal Professional addresses these factors by conditioning the scalp and hair with its topical products and supplements. The special formula makes sure that hair growth is quickly revitalized, leading to improved density, strength, and growth cycles. Even better, it works for both men and women.
Are You a Candidate for Viviscal Professional?
The majority of individuals seeking hair restoration will be good candidates for Viviscal Professional treatment. Many patients have experienced enhanced hair density and strength, along with improved hair growth cycles.
However, Viviscal Professional may not be suitable for pregnant or breastfeeding women or for individuals with fish or shellfish allergies, as trace amounts of these substances may be present in the manufacturing facility.
Schedule a Consultation Today
A consultation with Dr. Lombardo or a trained staff member is recommended to discuss hair restoration goals, current health, and medical history before starting Viviscal Professional treatment.
If you're dealing with hair loss and seeking a solution in Rancho Mirage, California, located in Coachella Valley, Dr. Lombardo at Lombardo Cosmetic Surgery could be the answer you've been looking for.
Call (760) 610-8990 to learn more about our services or schedule an appointment online.
Posted in: Viviscal