Could This Be the Year You Get Fuller, Thicker Hair?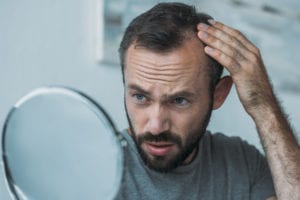 Hair loss and thinning are prevalent problems among adults of all ages. There are various reasons that people shed more hairs than they grow, including genetics and hormones. Additionally, there are several ways that hair growth can be stimulated and supported in the long-term. Viviscal is one that does not involve drugs or surgery. Instead, this hair growth system involves nourishment with key vitamins and substances.
What are the best vitamins for hair?
For hair to grow as well as it can, it relies on nutrients such as Niacin, Biotin, and vitamin C. Each of these vitamins works to promote healthy, active hair follicles. It's good to know what serves the body well but perhaps not as much as one might think. You see, most of us do not consume sufficient amounts of fresh, well-grown fruits and vegetables, lean meats, and healthy fats to supply all of the body's needs, including optimal hair growth. This is where supplements come in.
To ensure the proper amount of nutrients get absorbed for all body systems to function well, many people turn to supplements. However, this endeavor can also lead to frustration. With so many natural products on the market, it can be difficult to know for certain that any particular one is adequate. The fact is supplements can work, even for hair growth. The caveat to this is that results are typically only achieved with high-quality supplements. This is why we are so proud to offer Viviscal.
The makers of Viviscal hair supplements for men and women have been studying hair loss for more than two decades. The current supplements that have been used worldwide stem from research indicating that members of the Innuit community experienced very little hair loss at any age due a diet that was rich in fish and protein. Isolating key protein molecules from this type of diet, the manufacturer developed high-quality supplements that have now been achieving excellent results for many years.
Would you like to know how Viviscal hair supplements could help you address hair loss without surgery or drugs? Call our Rancho Mirage office at (760) 610-8990 to learn more.
Posted in: Viviscal
Leave a response