What To Expect After A Tummy Tuck
Posted on: Jun 30 2022
By: editor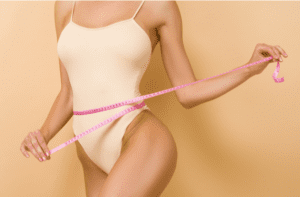 A tummy tuck, also known as abdominoplasty, is one of the most popular cosmetic procedures in the United States. It's estimated that more than 300,000 women undergo this procedure each year.
The goal of a tummy tuck is to remove excess fat and skin from around your abdomen, along with tightening of the muscles and skin. When you're considering getting a tummy tuck, one of your biggest concerns will be what to expect after surgery.
Who Can Benefit From Tummy Tuck Surgery?
If you have loose or sagging skin around your abdomen and waistline, then you may be a candidate for tummy tuck surgery. Your surgeon can help determine if you are a good candidate for the procedure based on their assessment of your skin quality, body type and other physical characteristics. If your doctor recommends it, then there's no reason why you shouldn't go ahead with the operation!
What Happens During Surgery?
During surgery, your surgeon will make an incision around your navel and muscle layers are separated from each other. The epidermis (top layer of skin) is removed from the area, along with any excess fat deposits and loose skin tissue. An elastic band is placed around your waist in order to help tighten up abdominal muscles before sutures are used for closure purposes.
Most patients can expect to experience some soreness after their procedure, which usually lasts for about two weeks. You will also have a compression garment that you will wear for up to six weeks after your surgery.
You may need to wear this garment 24 hours per day for several weeks following your surgery, depending on how much time it takes for your incision site(s) to heal. The sooner you start wearing your compression garment after surgery, the better! If you do not wear it as directed by your surgeon, it may not provide as much support and healing benefits as it would if worn properly.
When you're ready to get rid of that stubborn belly fat and achieve the body of your dreams, turn to tummy tuck surgery at Lombardo Cosmetic Surgery by calling 760-610-8990.
Posted in: Tummy Tuck