Customizing Your Cosmetic Surgery Experience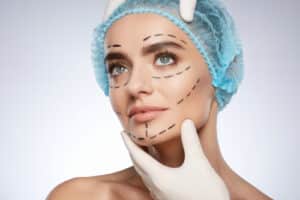 For many people, cosmetic surgery is a great way to achieve their desired look. But deciding which procedure might be right for you and how the process works can be daunting. That's why customizing your cosmetic surgery experience is so important—you should feel empowered and in control of the results. To help you understand the process and make an informed decision, consider what you need to know about customizing your cosmetic surgery experience.
Researching Your Options
Before jumping into any medical procedure, it's important to do your research. Look into options such as facelifts, rhinoplasty, or breast augmentation. Read up on what each procedure entails and consider if it's something that would fit well with your lifestyle and personal goals.
You should also ask questions and ensure you understand the risks of any specific procedure before committing to it. Knowing all of these factors will help you choose the right one for you so that you can customize your experience accordingly.
Finding The Right Surgeon
Once you have decided which procedure is best for you, it's time to find a qualified surgeon specializing in that particular type of cosmetic surgery. Ensure they have plenty of experience performing this type of operation, and ask them any questions during your consultation appointment.
It's also important to ask about their approach to post-operative care—will they provide follow-up appointments or additional support? These factors are key when customizing your cosmetic surgery experience with the right surgeon!
Recovering From Surgery
One of the most important aspects of customizing your cosmetic surgery experience is recovering from surgery properly. Depending on the extent of the operation and its complexity, recovery time can vary from person to person.
A proper recovery plan will ensure you get back on track quickly with minimal downtime! Be sure to follow all your surgeon's instructions during post-operative care; this includes taking prescribed medications correctly and getting enough rest while avoiding strenuous activities until fully recovered.
Call Our California Plastic Surgeon
You can schedule an appointment with Dr. Maria Lombardo by submitting the form on this page or calling 760-610-8990 today. Lombardo Cosmetic Surgery in California serves patients in Rancho Mirage and beyond.
Posted in: Plastic Surgery