Fat Loss: Is it Really As Easy as Some Say?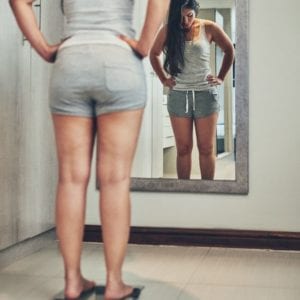 Fat is something that we hate having and love to talk about. We talk about it because we seem to be endlessly searching for ways to save ourselves from unwanted fat. Observing social media influencers or, really, nearly anyone on social media, it can feel like everyone is having an easy time of it when it comes to their weight loss and fitness. The truth is, it's not as easy as it sounds. Keep in mind that liposuction numbers remain consistently high year after year. There is a reason for this.
Very Real Challenges to Weight Loss
Weight loss is a personal journey for every individual. To say that the process is as simple as calories in, calories out is to diminish how difficult it is for some people to shed even that last 10 pounds. There are very real challenges to weight loss that must be understood in order to avoid taking a hard-nosed, uncompassionate stance towards one's efforts. Let's take a look at just one aspect.
Judging by research findings, the body does not take kindly to us trying to shed extra pounds. When we do so too quickly, the body may significantly slow its metabolism. Regardless of how quickly we cut calories and increase workouts, the body is known to slow down its production of leptin, the hormone that signals to the brain that we are full and satiated. At the same time, production of ghrelin, the hunger hormone, increases! In light of this, it can become easier to tolerate the speed at which we drop weight.
Getting the Body of Your Dreams
Weight management through healthy means is necessary for avoiding chronic health conditions and also for maintaining slim contours. However, the habits that are developed to support optimal health may not result in the cosmetic outcome one would like. Loving the skin you're in should not require such stringent self-discipline that you never enjoy a tasty treat. Life is less satisfying when we constantly deny ourselves. So, is a healthy diet advisable? Yes. Is it truly the answer for every person seeking better body contours? No. But liposuction can help.
Dr. Lombardo holds a stellar reputation as a Rancho Mirage cosmetic surgeon. Her patients come from nearby neighborhoods, surrounding cities in Southern California, and from other states. All receive the utmost care. To learn more about liposuction or our hCG weight loss program, call (760) 610-8990.
Posted in: hCG Diet, Practice News