BOTOX vs. Dysport: Stacking Up the Competition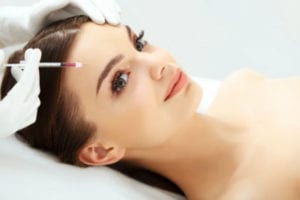 For many years, BOTOX reigned as the only wrinkle-reducer of its kind. This product harnesses the power of botulinum toxin types A to release contraction in muscles on the upper regions of the face. In so doing, the skin over those muscles is restored to a much smoother state. Perhaps it was only a matter of time before similar products were developed. In 2009, quite some time ago, we saw this happen as Dysport received FDA approval for the treatment of certain lines and wrinkles. Now that we have more choices, we need to inform ourselves of the important details of this treatment.
How Neuromodulators Work
The similarities between BOTOX and Dysport boil down to the fact that each product is categorized as a neuromodulator. This means that the active ingredient in each, botulinum toxin, affects the reactivity of muscles to nerve transmission. When injected with this active ingredient, muscles release their hold on the skin, reducing frown lines, crow's feet, drooping brows, and other concerns.
Also similar is the fact that BOTOX and Dysport are both temporary treatments; they achieve results that last between 3 and 6 months. To maintain a youthful appearance, patients may repeat treatments as needed for their personal needs.
How Dysport Differs from BOTOX
One of the most important details of Dysport is that the dosage for this product does not equal that of BOTOX. It is important to obtain treatment from an experienced injector who is familiar with this characteristic, as well as others, of Dysport to achieve the desired result.
Some of the ways that Dysport differs from BOTOX is in its dilution, molecule size, and diffusion.
Both BOTOX and Dysport are diluted with 0.9% Sodium Chloride Injection USP (no preservatives). However, the ratio of product to Sodium Chloride is lower in Dysport. This means that there is less active ingredient by unit of this product vs. Botox, leading to a need for more units per treatment area. That being said, proper use of Dysport can lead to the same rejuvenating effects as BOTOX.

Molecule size is smaller in Dysport than in BOTOX, which may be the reason why results tend to appear more quickly with this solution.
Diffusion occurs to a more widespread area with Dysport, likely due to the small molecule size of the botulinum toxin. Greater diffusion can be ideal in some areas, but also increases the risk of asymmetry or drooping, so must be handled appropriately by an experienced injector.
The Bottom Line
We understand that it can be confusing to choose which product or treatment is right for you when choices increase. When it comes to BOTOX and Dysport, one is not necessarily better than the other. We are here to help you decide which treatments meet your needs and preferences by offering you detailed information during your visit. Call our Rancho Mirage office at (760) 610-8990.
Posted in: BOTOX® & Facial Fillers
Leave a response