Two Important Things To Do Before Your Cosmetic Surgery
Posted on: Jul 15 2023
By: editor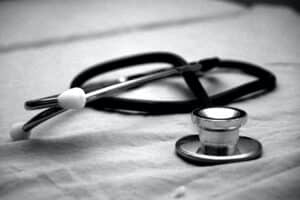 You've made up your mind and are ready to join the over 15 million people, in the United States alone, who undergo a cosmetic surgery or procedure. However, before you begin imagining your life post-procedure, it's important to cross the bridge we are at now: We need to get you ready for your procedure. If you're someone who has an upcoming cosmetic surgery or are wondering what you can do to prepare for one in the future, keep reading our important tips we've established for you before your cosmetic surgery!
Quit Smoking Or Temporarily Stop
For any procedure, it is recommended to quit smoking. Not only does smoking impact your lungs and reduce your overall quality of life, while also diminishing the potential longevity of your life, smoking can have specific impairments to the surgery process. Patients who smoke have higher risks during and after their procedure relative to non-smokers. Smoking impacts blood flow which impacts the oxygenation of tissue and areas in your body. Though quitting smoking would be the best, most healthy route of action, if this is not possible, it is recommended to stop smoking within six weeks of your operation and to stop for the duration of your recovery.
Stop Drinking Alcohol
Though not as risk-containing as smoking cigarettes, alcohol can have adverse effects on both the procedure and recovery processes. Alcohol can function as a blood thinner, which can increase the risk of excessive bleeding during surgery. Depending on your specific cosmetic surgery, this may pose greater, even fatal, risks. It's important to discuss with your doctor their specific recommendations individualized to you and your procedure. However, it can only help to limit, if not eliminate, alcohol intake on both the procedure itself and also the recovery process.
Ready For Your Cosmetic Procedure?
With the implementation of these tips as well as following what your doctor recommends, your procedure and recovery process is sure to be smooth and the way you'd like them to be. If you haven't yet scheduled your cosmetic procedure and are ready, then call the helpful, professional team at Lombardo Cosmetic Surgery at 760-610-8990!
Posted in: Cosmetic Surgery