How to Get Natural-Looking Breast Augmentation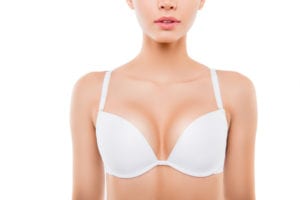 The breasts are a central, graceful feature on the feminine frame. Nature doesn't always provide the fullness and proportion that a person may want. This is why breast augmentation has been one of the leading plastic surgery procedures for as long as we can remember. The breast augmentation procedure doesn't just enlarge the breasts; it enhances a person's entire physical appearance. However, optimal results are not a given. It is essential to note that thorough considerations must be made before the procedure. Breast implant expertise is needed, and Dr. Lombardo has it. Here, we discuss how skilled plastic surgeons get the most beautiful, natural-looking results from breast augmentation.
Important Breast Implant Choices
Size
One of the biggest pieces of advice a surgeon may have for patients who want a natural appearance is that bigger isn't always better. The bigger the breast implant, the more stretching of the breast tissues will occur. When the breast tissue is stretched excessively, rippling, widening, or sagging could result. The ideal breast implant size is one that is proportionate to the patient's body frame. Your plastic surgeon helps you make this determination through a comprehensive consultation and examination.
Type
Breast implants are filled with silicone or saline. Saline implants are still encased in a silicone shell. However, the saline fill may not look or feel as natural as silicone. Many surgeons prefer to use the newest form-stable silicone implants to foster optimal softness as well as shape.
Shape
One of the several choices breast augmentation patients have is the shape of their implants. Some implants are round and some are called anatomical, having a teardrop shape. Anatomical implants are textured, with a mild amount of roughness on their exterior, where the implant sits against natural tissue. It is necessary for teardrop implants to have texture because there is a risk that they could rotate inside the breast capsule. Rotation of a teardrop-shaped implant would alter the appearance of the breast.
Placement
Patients may choose a submuscular or over-the-muscle placement for breast implants. This choice is yet another that will influence appearance. Over-the-muscle placement may give a patient more cleavage. However, more cleavage doesn't necessarily align with a natural appearance. Many doctors agree that submuscular implant placement allows a patient to look and feel their best without looking like they've had breast augmentation.
Breast augmentation receives a lot of attention to the tiny details. To discover the potential of this procedure, schedule a consultation with Dr. Lombardo at (760) 610-8990.
Posted in: Breast Augmentation
Leave a response