Do We Really Need Another Skin Tightening Treatment?
Posted on: Jan 15 2022
By: editor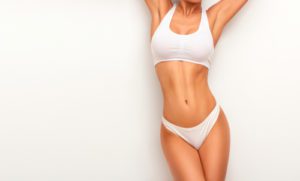 As we age, we learn that lines and wrinkles may actually be on the mild side when it comes to beauty concerns. Without the continual renewal and production of new collagen and elastin, our skin starts to loosen and sag. These conditions can exacerbate the appearance of lines and creases and then some. Perhaps an even more frustrating thing about tissue laxity in the face is that it can create an elongated, flattened shape. The face becomes a nondescript landscape with no discerning features that speak to beautiful proportions. While these concerns used to be handled by a plastic surgeon with a scalpel and an artistic eye, we now know that we can manage and restore some of the contours of the aging face nonsurgically. In addition to offering injectable treatments to correct wrinkles and restore some degree of contouring, Dr. Lombardo also performs nonsurgical skin tightening using the Renuvion J-Plasma device.
Renuvion is a powerful tool for adults in their 40s, 50s, and even their 60s who are concerned about mild tissue laxity. Studies indicate that Renuvion is one of the most impressive skin-tightening treatments of our time. It works through a mix of radiofrequency waves and helium gas that produces plasma. In recent years, the discussion of plasma has revolved around the platelet-rich plasma in the blood. J-Plasma is not the same. It is an arc of energy that interacts with the skin. it generates both heat and cooling simultaneously, so can stimulate profound tissue contraction without harming the skin. Some of the aspects that make it an optimal treatment for many adults include:
Renuvion isn't just a resurfacing treatment. It remodels the top layer of the skin and also tightens the underlying layers that give the face a youthful, lifted shape.
The effects of J-Plasma energy are immediately apparent. The provide can move with precision, seeing the improvements as they occur in real time.
Renuvion achieves noticeable results in a single treatment. The tightening effects improve over time as the body stimulates new collagen to remodel deeper facial tissues. These improvements may continue for several months following treatment.
Helium gas has a cooling effect, so any discomfort that may occur from radiofrequency waves is mitigated. Patients do not feel pain during their procedure, and also have minimal post-treatment discomfort.
The combination of radiofrequency energy and helium gas builds the precision of the skin-tightening treatment, leading to better results.
While primarily used for facial rejuvenation, Renuvion is an effective tissue remodeling system for other parts of the body, including the neck or even the buttocks or thighs.
Nonsurgical skin tightening is an excellent treatment option for patients who are troubled by mild to moderate laxity and sagging. Severe tissue laxity may not respond well to nonsurgical treatments, so contact us now to set your skin on the right path. Contact us at (760) 610-8990 for an appointment at our Rancho Mirage office.
Posted in: Renuvion (J Plasma)