How to Get the Best Cosmetic Surgery Outcome
Posted on: Feb 14 2022
By: editor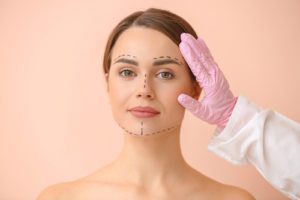 Enhancing your appearance should be an exciting experience, not one during which you are worried about undesirable results. To help you navigate your cosmetic surgery journey, we've put together a few suggestions to avoid unnecessary stress and worry.
What To Look For In a Surgeon
There are a few critical things that you want to consider as you consult with surgeons for your cosmetic surgery:
Experience. Don't assume that because a surgeon offers a service that they are very good at performing it. Experience is one of the elemental factors that contribute to surgical outcomes.
Ability. Cosmetic surgery is an art that requires exceptional technical skill. The surgeon with ample artistic ability can achieve results that look cohesive and natural.
Willingness. You should have a lot of questions during your cosmetic surgery consultation. The willingness that the doctor has to take an appropriate amount of time answering these questions and discussing the anticipated outcome is a primary way to build trust.
When selecting a surgeon for your desired improvements, look at several aspects of their clinical background, including past results. These are demonstrated in a few ways. One is through before and after images. In addition to the images a doctor has on their website, they may have additional images that you can browse to help you understand their experience, ability, and willingness. Next, read reviews. What patients have to say about the doctor is also a reflection of the scope and quality of care the doctor tends to offer.
Questions to Ask a Surgeon
Where did you complete your residency, and in what specialty?
How many times have you performed the procedure I am interested in?
What are the risks associated with the procedure I want to get?
How often do things go wrong with this procedure?
Am I a good candidate for this procedure?
Are there alternatives to this procedure that would achieve my desired results?
What results do you anticipate, specifically?
What is your board certification?
Who administers anesthesia during surgery?
What to Do After Surgery to Get the Best Results
Your choice in surgeon has a significant impact on your surgical outcome. So does your adherence to your postoperative instructions. Bad cosmetic results may stem from missteps during recovery, so it is important to follow through with all recommendations. Take your prescriptions as directed. Wear compression as directed for as long as you are advised to do so. Most of all, make sure to take your recovery slow and steady. Doing too much too soon is a fast-track to complications and prolonged recovery.
Dr. Maria Lombardo is sought for her expertise and outstanding reputation and an experienced surgeon. To schedule a consultation in our Rancho Mirage office, contact us at (760) 610-8990.
Posted in: Plastic Surgery