ALCL BREAST IMPLANT EXPERT, COSMETIC SURGEON DR. MARIA LOMBARDO TREATS 37th U.S. PATIENT
Rancho Mirage, CA – Over the last 18 months, Cosmetic Surgeon, Dr. Maria Lombardo of Lombardo Cosmetic Surgery has been treating a patient diagnosed with Anaplastic Large Cell Lymphoma (ALCL) linked to breast implants. This diagnosis is not cancer of the breast tissue but was an important topic when Dr. Lombardo was a keynote expert speaker at the 29th Annual Scientific Meeting for the American Academy of Cosmetic Surgery this year.
Research and questions followed when the FDA issued a communication in 2011 regarding the rare situation. Many cases have emerged, and Dr. Lombardo is treating the 37th patient in the United States. ALCL associated with breast implants happens when the fibrous scar called a capsule adjacent to the implant develops the cancerous cells. Saline and silicone gel-filled breast implants have reported ALCL cases.
In late 2011, Dr. Lombardo began treating her 51-year-old female patient with a large, right breast seroma. The patient initially received a saline double-lumen augmentation in 1996, and a replacement in 2007. Dr. Lombardo planned a standard implant removal and replacement over a six-week period; however in June 2012 the Tissue Pathology reports from UCLA revealed ALCL.
"A persistent or recurring seroma, which is a fluid collection around the breast implant, is usually due to infection. During surgery, I quickly realized that something very different was going on," noted Dr. Lombardo. "We have rare inter-operative photos and gathered samples but never expected to get the diagnosis of ALCL." Dr. Lombardo consulted a local Hematology/Oncology physician, and was advised to schedule a PET scan and began continued treatment. ALCL treatment plan included a Capsulectomy and radiation.
While the increased risk of ALCL with breast implants is low, the FDA* states the risk is higher for implant capsule median age of seven years. Under the FDA guidelines, she emphasizes the importance of diagnosing and differentiating between seroma and tissue-associated ALCL with implants.
Lombardo Cosmetic Surgery
Located in Rancho Mirage, Ca, Lombardo Cosmetic Surgery was opened by Board Certified General Surgeon and Cosmetic Surgeon Dr. Maria Lombardo in 2009. Visit www.lombardocosmeticsurgery.com or follow them on Facebook.

* According to the (SEER) Program of the National Cancer Institute three in 100 million women per year in the United States are diagnosed with ALCL of the breast. The FDA states there is a very small increased risk of ALCL with breast implants, specifically in new implant patients.
Press Release picked up by the following: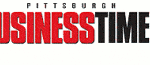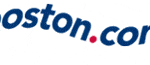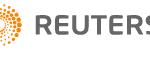 Posted in: Practice News
Leave a response