What You Need to Know about a Mommy Makeover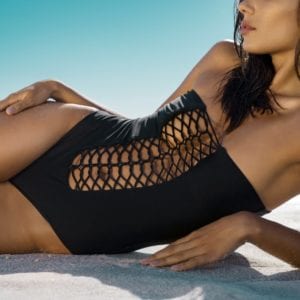 As a cosmetic surgeon, Dr. Maria Lombardo knows the value of beauty. As a woman, Dr. Lombardo understands first hand the effects of physical change that women experience over time. We are pleased to offer mommy makeover treatment in our Rancho Mirage practice as a way to mitigate these changes. Have you wondered if a mommy makeover would be right for you? If you have, chances are it is! Here's what you should know.
You don't have to be a mother to have a mommy makeover.
It's true that a mommy makeover typically addresses areas of the body that are affected by pregnancy and breastfeeding. Many treatment plans include abdominoplasty to tighten loose muscles and breast surgery to lift or enlarge saggy, deflated breasts. However, many women want this personalized series of procedures for reasons other than motherhood. Whether due to aging or weight loss, the body can change and a mommy makeover can address this issue.
Mommy makeover treatment is completely customizable.
Think a mommy makeover has to be limited to the breasts and tummy area? Think again. While there are certain procedures that are standard in this unique makeover process, many women obtaining treatment add facial procedures or body lift procedures into their course of treatment. When planning a mommy makeover, you are free to consider all the ways in which you'd like yourself to shine.
A mommy makeover can extend beyond surgery.
Seeing that a mommy makeover doesn't just have to be about getting a pre-pregnancy shape back, the sky's the limit on what can be addressed. For some women, our medical weight loss program may be an excellent precursor to surgical body contouring. For others, it may make sense to add some nonsurgical treatments, like Botox or lip enhancement, into the mix for an all-over refresher.
New look, no guilt.
As common as the mommy makeover series of procedures is today, it may come as a surprise to know that many women struggle with their decision. Our motto is "new look, no guilt." Moms don't have to take much time off to recover from their combination of procedures. They can still be actively involved with their children during recovery, though a little less physical for a tad bit. After recovery, Mom gets right back to being Mom, albeit with a newfound bounce in her step.
Schedule Your Mommy Makeover Consultation
There are numerous benefits to a mommy makeover. Discover what those would be for you. Call (760) 610-8990 to schedule a consultation in our Rancho Mirage office.
Posted in: Mommy Makeover
Leave a response