How to Be Ready for Your Mommy Makeover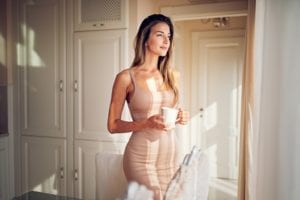 For someone to call you "mom" means something extraordinary has happened. Motherhood provides a woman with endless opportunities for personal growth. Being a mother gives life a very new and important meaning. As much as you may love being Mom, you don't have to love the way that motherhood has changed your body. A mommy makeover in our Rancho Mirage office provides a different kind of opportunity. Consulting with Dr. Maria Lombardo about a breast and body makeover can lead to a whole new and improved You.
One of the most significant points of interest about a mommy makeover is how to be ready. Here, we discuss two critical aspects of readiness:
Physical Readiness
It's true that a mommy makeover can be a journey that lasts months because it is vital that the body returns to its most ordinary state of function after pregnancy, birth, and breastfeeding before we observe how to improve shape. We've got to wait for hormones to balance out and for skin and tissue to retract as it naturally will so we can have the most accurate picture of what surgical procedures need to be involved in treatment to obtain the desired outcome.
Sometimes, diet and exercise need to precede surgical body contouring procedures. Even if your weight has naturally returned to your ideal range, implementing healthy eating and exercise habits before surgery is beneficial for a speedier recovery and better management after treatment.
Emotional Readiness
We cannot talk about the mommy makeover process without touching on the recovery process. The physical aspects of recovery may be much easier for Mom than the emotional roller coaster she rides. We understand how difficult it can be for the person who tends to put everyone else first to give herself the TLC she deserves, even when she wants it. Before a mommy makeover, it is beneficial to take an honest look at the path to recovery. For about a week, someone else will have to be responsible for all the things Mom usually does. More than being on the sidelines, Mom will be in a place of receiving the care she is typically the giver of. This can be hard, but it is worth it to let others serve your needs for a few days. Remember, this time of receiving is only temporary, and it leads to lifelong rewards.
Learn more about the mommy makeover and what it can do for you. Call (760) 610-8990.
Posted in: Mommy Makeover
Leave a response