What To Know About Liposuction
Posted on: Aug 31 2023
By: editor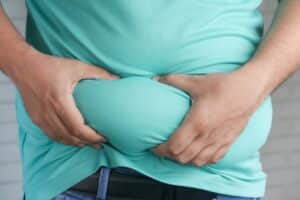 With over two million liposuction procedures happening last year alone, and experts expecting that number to rise each year, you've probably heard of the liposuction procedure. Liposuction is a procedure that removes subcutaneous fat in various parts of the body. However, despite liposuction being a popular plastic surgical procedure, you may not know much about it. If you've been suffering from stubborn fat that no matter how much you diet and exercise, it doesn't seem to not budge an inch, or if you've been considering liposuction, keep reading to learn more about liposuctions.
Who Is Liposuction For?
Liposuction is a procedure that removes subcutaneous fat from areas under the skin. What's important to note is that liposuction is not a weight loss solution or procedure, even though you may lose weight through liposuction. In fact, ideal candidates for liposuction have already begun or are firmly adhering to a diet and exercise plan. People who undergo liposuction should already be around or within their 30% ideal weight range. Another aspect to consider when considering candidacy for liposuction procedures is whether your skin has good elasticity to be able to tighten after the procedure. If you do not, it can result in sagging skin and may require another plastic procedure.
Where on the Body Can Liposuction Take Place?
Liposuction can be performed nearly anywhere on the body; however, typical areas that liposuction helps with are:
Underneath the chin, targeting the 'double chin'
Back of the neck
The underside of the arms
The stomach and abdomen area
The back
The chest
The sides, targeting the 'muffin top'
Because liposuction addresses subcutaneous fat, and subcutaneous fat is found throughout the body, the procedure may be able to be done nearly everywhere on the body. To understand how liposuction can help you and where on your body it can be administered, make sure to speak to our team at Lombardo Cosmetic Surgery.
Ready to Get a Liposuction Procedure?
With any plastic surgery, you need an expert who is capable of both explaining and understanding. If you're ready to learn more about liposuction procedures, call the helpful, professional team at Lombardo Cosmetic Surgery at 760-610-8990.
Posted in: Liposuction