Liposuction Scheduled? Here are Your Next Steps!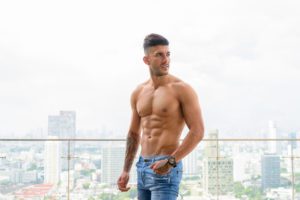 We love helping patients feel their very best in their own skin. One of the most popular methods of achieving beauty goals is body contouring. The liposuction procedure can achieve outstanding improvements with minimal downtime and, once patients have their procedure on the books, they have very little left to do but enjoy their svelte new body. Very little, but not nothing. Here, we discuss some of the ways to make sure you're completely prepared for your liposuction procedure.
Physical Preparation before Liposuction
To be physically prepared for liposuction means that your body has the best possible chances of optimal surgical recovery as well as prolonged results from the liposuction procedure. Ways to achieve these goals include:
Dial in your diet beforehand. If you are scheduled for liposuction, you have probably already addressed your lifestyle habits. Liposuction is the procedure that puts the cherry on top of your weight management cake. Still, diet is important before surgery because what you eat will either help or hurt your surgical risks and outcome. The more nutrients you can consume, and the least sugars and processed foods, the better your body will be at healing.
Exercise planning. We don't mean planning in terms of scheduling those sweat sessions at the gym. What we mean is taking time to think about whether or not you even enjoy the workouts you've been doing. Often, people don't, but they keep at their routine because they have a goal in mind. After liposuction, it is essential that exercise continue for the long-haul. The more you like what you're doing, the more consistent you will be. So consider which activities better both your physical body and your mood!
Mental Preparation for Liposuction
Surgery, regardless of its beneficial outcome, can be stressful. Knowing that feelings of doubt or guilt may creep in is one thing, being fully prepared is another.
Keep the goal visible. Whatever your goal for having liposuction, be it that little black dress or no more muffin top, you can put your goal in front of you so you see it daily. This may take the form of a picture of yourself with your ideal body or the literal outfit you want to be able to wear. Seeing your goal is a daily reminder that your brief recovery period is worth it.
Get support. Liposuction recovery is pretty mild. You'll be up and walking the same day, but you may tire more easily and feel a little sore and tender. Support with housework, meals, and childcare can go a long way during the few days you need it.
Rancho Mirage cosmetic surgeon Dr. Maria Lombardo is sought after by locals and patients who travel to our area from out of state. To schedule your liposuction consultation, contact us at (760) 610-8990.
Posted in: Liposuction