Bye, Bye Spanx! Hello, Gorgeous Curves!
Posted on: Dec 15 2020
By: editor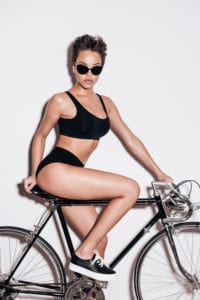 We've always had a thing for curves. But we want those curves to be in all the right places. Regardless of how accentuated a person's body contours are, one thing that detracts from them is excess localized fat. We've even found ways to manage that, though. For the occasional special event, we can turn to shapewear, various types of compression garments that hold tissue firmly to create the illusion of smooth transitions from one part of the body to the next. As much as we love the concept of shapewear like Spanx®, we know there is also another option for gorgeous curves: liposuction. Now may be an excellent time to explore this option. Here, we discuss why.
Reasons to Trade Spanx for Liposuction
Shapewear isn't all that great anymore.
The first time you donned shapewear, you may have fallen in love with your body again. Compression garments are great for hiding cellulite and stubborn bulges in areas like the tummy, buttocks, hips, and thighs. Some people love the way they look so much that they make a habit of wearing garments that give them beautiful contours. However, this can get old very quickly. Compression garments work because they're tight, and that can become uncomfortable or just not much fun. Just putting on shapewear can be a bit of a workout. By trading shapewear for liposuction, you free yourself from that hassle.
You want long-term improvement.
Shapewear improves body contours for a day, a night on the town, or a special occasion. Liposuction improves body contours day after day for many years. The liposuction procedure is minimally-invasive. It is performed as outpatient surgery, often using only a local or regional anesthetic. This surgery carefully removes small channels of fatty tissue from a problem area (spot reduction at its best!), leaving space for surrounding fat to fill in those channels to achieve smooth, uniform results. With healthy habits, people have sustained their liposuction results for years.
You want to love the skin you're in.
We love the idea of loving the skin we're in, and we deserve to appreciate what we see when we look in the mirror. If you've been relying on shapewear when out and about, you may be ready to love what you see when you remove those garments. Liposuction gives you the body you want all the time, without the need for compression that holds extra fat in. Having liposuction, you can wear what you want without concern that your muffin top will stick out or that your thighs will rub together uncomfortably. Having liposuction, you can truly love the skin you're in.
Are you ready to get the contours that diet and exercise haven't provided? Call (760) 610-8990 to schedule your liposuction consultation with Dr. Maria Lombardo.
Posted in: Liposuction
Leave a response