This New Tox is the Talk of the Town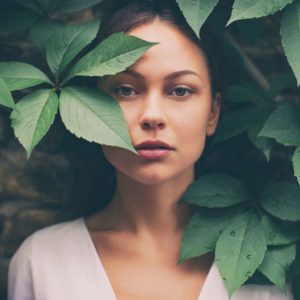 Within the last few months, a new alternative for Botox received the coveted FDA approval needed to play with the Big Boys. This new product is called Jeuveau. It is pronounced Jū-vō. It is named to resemble "nouveau," the French word for "new." In case you were keeping track, this wrinkle reducer is the 4th of its kind. As such, it doesn't sound very new, does it?
Why would the FDA approve yet another Botox lookalike? And why would any company invest in a product in hopes of rivalling what is already on the market? It seems there are very good reasons. Jeuveau may be one in a growing line of injectable products, but it actually is the first of all neurotoxins to be developed solely for cosmetic purposes. This means that the makers of this product devoted 100 percent of their research and development on creating a product that would achieve what consumers want most: results.
At the time, Jeuveau is the New Kid on the Block. There are months of clinical use ahead for doctors and their patients to realize just what this drug can do. For now, what we've got are facts based on research, and those facts look pretty good. We are excited about a few prominent points about Jeuveau:
Reputation
Jeuveau resembles a Korean predecessor, Nabota, which has been studied head-to-head against Botox. More than holding its own, Nabota outperformed the original neurotoxin that has become a household name. Now, Jeuveau is not the same product as Nabota but it is made in Korea in a Daewoong Pharmaceutical facility developed specifically for this new product. The product itself is owned by California company Evolus. Also developed for Jeuveau is a refined manufacturing process in which the wrinkle-reducing protein is vacuum-dried rather than freeze-dried to retain the active component of the protein.
Performance
Most people know that a product has to undergo testing to be approved by the FDA for its proposed use. In the case of Jeuveau, because there were other products already on the market, it was necessary for Evolus to present clear data proving that Jeuveau could compete. This is achieved through what is called noninferiority studies. These studies not only proved that Jeuveau could perform, but that it may even perform better than existing neuromodulators, including Botox.
New Product for Us, More Choices for You
It is exciting when a new product surpasses expected performance in clinical studies. Adding Jeuveau to our practice means that we get to witness first-hand what is possible, and our patients have more choices in how they manage aging.
Schedule your injectable facial rejuvenation treatment in our Rancho Mirage office. Call (760) 610-8990.
Posted in: Facial Fillers
Leave a response