Are Dermal Fillers an Alternative to Facial Plastic Surgery?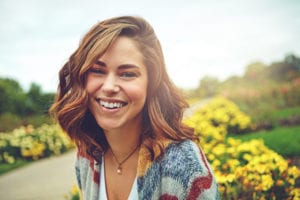 The skin is the first part of the body where we tend to notice the signs of aging. We develop lines and wrinkles in part due to environmental factors and gravity and in part due to our unique genetics. The onset of lines and creases is just one aspect of cosmetic aging. We may also face concerns such as a sagging brow line, jowls, and loss of volume in the cheek area.
In recent years, several anti-aging techniques have become available. Nonsurgical options like dermal fillers and other injectables have become very popular and are sometimes considered an alternative to surgical facial rejuvenation. To address the signs of aging successfully, it is necessary to be well-informed. Here, we discuss the differences between dermal fillers and facial plastic surgery.
What Are Dermal Fillers?
Dermal fillers are the injectable products that are used to restore or create contours on various parts of the face. These products are used to smooth lines and creases like those that appear around the nose and mouth. They are also used to contour areas like the lips, cheeks, and temples. The most common dermal fillers are made of hyaluronic acid particles that have been joined together using cross-linking technology. Cross-linking slows the rate at which hyaluronic acid breaks down in the skin, allowing people to enjoy results for up to two years.
When Dermal Fillers Are Recommended
Dermal fillers can help adults of all ages achieve certain goals. The common uses of dermal filler products include:
Reducing the appearance of under-eye bags
Enhancing cheek contours
Plumping thin lips
Adding definition to the lips
Reducing the appearance of lines and creases around the nose and mouth
Add volume to sunken cheeks and temples
There are several benefits to dermal filler treatment. However, patients must understand that there are limitations to what these products can achieve. Too much dermal filler can augment the face in a way that looks unnatural.
What Is Facial Plastic Surgery?
Facial plastic surgery is a group of procedures that are performed to enhance facial features. Various procedures rejuvenate the face through techniques such as redistributing fat and tightening muscle and skin tissues. Examples of facial plastic surgery include:
Eyelid lift
Brow lift
Facelift
Neck lift
When Facial Plastic Surgery Is Recommended
Plastic surgery may be considered a better approach for the correction of:
Moderate to severe jowls
Excess fat and skin around the neck and chin
Horizontal lines on the forehead
Drooping eyebrows
Heavy upper or lower eyelids
Deep creases between the nose and mouth
Dermal fillers have a place in aesthetic medicine, as do surgical procedures. In many cases, the two work synergistically to achieve the best results.
We can help you determine the best way to refresh your face. Call our Rancho Mirage office at (760) 610-8990 to schedule a consultation with Dr. Lombardo.
Posted in: Facial Fillers
Leave a response