How Should You Refresh Your Face?
Posted on: Jul 30 2020
By: editor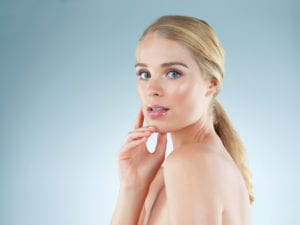 If you've begun to notice that your face no longer represents how energetic and happy you feel on the inside, you're not alone. We frequently speak with people who are interested in correcting the telltale signs of aging. The question is not whether or not to seek treatment for cosmetic concerns, but how those concerns can be addressed properly. Historically, facial aging has been relatively tricky. The early facelift techniques that were commonly performed reduced the signs of aging but tended to leave signs of a facelift; namely tightly-pulled skin. Today, we have refined facelift techniques as well as injectables that can be used to refresh the face. So which do you choose? These two questions may help you decide.
When Do You Want Results?
This probably seems like an easy question to answer. When you don't feel happy with the way your face has aged, you want results right away! This is why so many people seek injectable treatments. They come into the office, tell us their concerns, get a few injections, and leave looking and feeling better. It really can't be any easier. If you want results right away, you may find what they call a liquid facelift appealing. This treatment technique can achieve significant improvements that include:
Smoother forehead skin, including between the brows
Elevated eyebrows
Smooth skin under the eyes (bye-bye bags!)
More rounded cheekbones
Reduced lines and creases around the nose and mouth
A more angular jawline and chin area
Fuller, more defined lips
While injectables can begin to refresh the face immediately, the improvements achieved are not permanent. Treatment must be repeated periodically, as often as every few months, to maintain results.
How Long Do You Want Results to Last?
As exciting as it sounds to walk into your doctor's office looking one way and walk out looking another way, this option should be weighed against how long results can last. A surgical facelift restores angles to the jawline and cheekbones. It eliminates the creases that form around the nose and mouth and can bolster the mid-face contours. A short recovery period of about two weeks is needed to see the outcome of a facelift but, from that point on for many years, the face looks much more youthful than it would otherwise.
We have options to help you refresh your face that extend beyond facelift surgery and injectables. To explore all of our treatments, call (760) 610-8990, and schedule a consultation in our Rancho Mirage office.
Posted in: Facelifts, Facial Fillers
Leave a response