Why Eye Surgery is So Popular
Posted on: Jul 15 2022
By: editor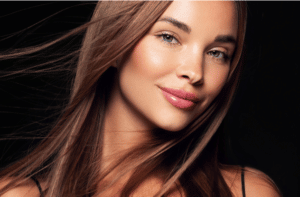 Under eye surgery is a popular cosmetic procedure that can enhance the appearance of your eyes by reducing or eliminating under eye bags, wrinkles and dark circles.
There are many reasons why people choose to undergo this procedure, from improving self-confidence to being more competitive in the job market.
If you're considering under eye surgery, you may be wondering what the benefits are. Here's a list of some of the top reasons why people opt for under eye surgery:
Reduce under eye bags
Under eye bags can make you look tired, older and unwell. Under eye bags are caused by excess fat in the upper eyelid area that causes shadows on your under eyes. By removing this fat during an under eye lift, you'll be able to reduce or remove under eye bags completely.
Improve your overall appearance
Under eye surgery is sometimes referred to as "eye bag removal" because it not only removes under eye bags but also reduces wrinkles and dark circles around your eyes. This gives you a more youthful and fresh appearance that makes you look healthier and brighter which will make other people think better of you too! In addition to looking younger, it can also improve your self-confidence.
Reduce Fatigue
If you have trouble staying awake during the day or you feel fatigued even after a full night's sleep, then you might be suffering from lack of sleep due to dark circles and wrinkles under your eyes. Under eye surgery can help reduce these signs so that it looks like you're well-rested even if you haven't gotten enough sleep. This will give you more energy throughout the day so that you won't have to rely on coffee or other stimulants to get through your day.
Why Use Lombardo Cosmetic Surgery for Your Eyelid Surgery
You can trust the team at Lombardo Cosmetic Surgery to deliver you the best eyelid surgery results. Dr. Michael Lombardo is a Board Certified plastic surgeon who specializes in eyelid surgery.
Dr. Lombardo has been trained to perform cosmetic procedures on all areas of the face, including eyelids, brows and lips. He has extensive experience with the latest treatments and surgical techniques to achieve maximum results with minimal downtime and scarring.
Call 760-610-8990 today to schedule your consultation!
Posted in: Eyelid Surgery