Which Type Of Chemical Peel Is Right For Me?
Posted on: Aug 15 2023
By: editor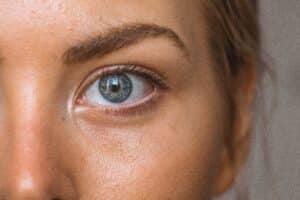 With the beauty industry reportedly being globally worth nearly half a trillion dollars, it may almost be an understatement to say that people care about the way their skin looks. However, over time, detractions may form on our largest organ through wrinkles or scars. There are solutions, from creams to masks, yet what about chemical peels?
You may have seen drastic transformations where people seem to shed the years away and may have wondered if those results are too good to be true or, if somehow true, if they would work for you. Let's take a look at this nonsurgical cosmetic treatment from the different levels of chemical peels to which may be the right one for you.
What Do The Levels Of Chemical Peels Mean?
There are three widely accepted levels of chemical peels based on the degree to which the chemical peels penetrate the skin. All chemical peels help increase skin turnover, or the rate at which skin cells replenish themselves. Through this process, chemical peels can help alleviate cosmetic issues such as wrinkles, acne scars, stretch marks, and discoloration.
Superficial Chemical Peels
Beginning the levels are very superficial chemical peels. These hardly penetrate the skin and, though an aesthetician or board-certified physician may be able to administer a very superficial chemical peel, the at-home chemical peel options will mostly fall into this level. Typical use is to help replenish the skin and its cosmetic look.
Medium Chemical Peels
This level of chemical peels penetrates much deeper into the skin than superficial peels: all the way down and through the epidermis. As this is a deeper peel, more of the skin's layers are affected, including capillaries and other blood-transport tubules. This results in a greater, more long lasting result and also a greater, longer recovery time. These cannot be performed at home due to the risk of injury that can be caused by the concentration of chemicals.
Deep Chemical Peels
This level, given the name, is the deepest penetrating type of chemical peel. Deep chemical peels are only performed by board-certified professionals and are so intensive that they require general anesthesia during the application process. With the longest, most painful recovery time, deep chemical peels offer the greatest results.
Which Type of Chemical Peel Is Right For Me?
A consultation with a dermatologist or aesthetician can help you determine the right type of chemical peel for your skin. Each level of chemical peel can be customized to suit your skin and help you achieve your desired results. During a consultation, a member of our team will discuss different types of chemical peels with you and the potential benefits of each one.
Factors that we consider when recommending chemical peels include your skin type, complexion, and the issues you want to address through treatment. All of these factors will ultimately influence the type of peeling agent we suggest, as well as any other complementary treatments to support your desired end results.
Schedule a Chemical Peel Consult at Lombardo Cosmetic Surgery
Understanding chemical peels is the first step in knowing which is the right one for you. If you want to learn more about chemical peels, then work with the helpful, professional team at Lombardo Cosmetic Surgery. Dr. Lombardo is an industry leader, serving as President for the California Academy of Cosmetic Surgery since 2017.
Dr. Lombardo and her team strive to meet you where your needs and wants intersect, providing professional care with exceptional results. To learn more about what we offer, call 760-610-8990 or click here to begin scheduling an appointment.
Posted in: Chemical Peels