A Brazilian Butt Lift: 4 Tips for Getting the Best Sleep
Posted on: Oct 15 2022
By: editor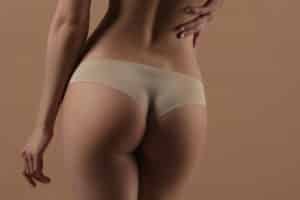 A Brazilian butt lift is a cosmetic procedure that adds volume to the buttocks. This procedure can be done by fat grafting, transferring fat from other body parts to the buttocks, or by implants.
Brazilian butt lifts have become increasingly popular recently as more people seek ways to achieve a fuller, more shapely butt. If you're considering a Brazilian butt lift, it's important to consult with a board-certified plastic surgeon to learn more about the risks and benefits of the procedure.
Why is a Good Night's Sleep Important After a BBL?
You should get plenty of sleep every night, especially if you have just had surgery. Sleep allows your body to heal and repair itself. Your body needs this to recover from surgery and to reduce complications. Pain and swelling decrease by sleeping. There will be soreness and discomfort after a Brazilian butt-lift. The more sleep you get, the more comfortable you feel and the faster your recovery will be.
Get a Brazilian Butt Lift Pillow
These special pillows have a hole in the center that allows you to put your buttock over it while you sleep on your side. This helps keep your back aligned, improve circulation, and prevent your butt from flattening out during the night.
Sleep on Your Stomach
If you can manage it, sleeping on your stomach is best for getting a good night's sleep after a Brazilian butt lift. This position allows your butt to stay elevated and prevents it from flattening out or becoming misshapen overnight.
Use Extra Pillows
If sleeping on your stomach is not possible or comfortable, prop yourself up with extra pillows to keep your back and buttock area elevated while you sleep on your side. This will help minimize swelling and prevent the fat grafts from settling unevenly.
Wear Compression Garments
Wearing compression garments overnight can also help to reduce swelling and keep the fat grafts in place as they heal in their new location. Sleeping also helps to reduce pain and swelling.
Contact Us for a Consultation
Thinking of getting a BBL in California? Contact our clinic in Rancho Mirage at (760) 610-8990 for a consultation regarding Brazilian butt lifts.
Posted in: Buttocks Augmentation