Top Reasons to Consider Breast Implant Removal and Revision
Posted on: May 15 2022
By: editor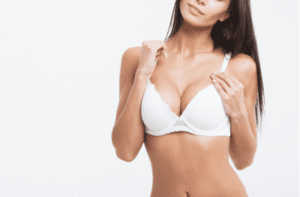 Breast implant removal and revision is a crucial procedure. Women undergo this surgery for various reasons, such as aging, problems with the implants, and the desire to change implant size or shape. This article outlines the top reasons to consider breast implant removal and revision.
Changes in Glandular/Breast Tissues
Your breast tissues change as you age. The structure of your breasts loses its firmness due to a decline in estrogen. To maintain your breasts in the best shape, you may need breast implant removal and replacement.
Or, if you haven't worn bras that fit well, you may notice natural sagging of the breast skin over time, especially with the weight of an implant.
Implant Rupture
If you've experienced implant rupture, you'll of course need to have your implant removed and replaced. Rupture can have dangerous side effects over time, so the broken implant will need to be removed as soon as possible.
Desire for New Style or Size Implant
Sometimes, we realize that a certain size or style of implant no longer suits us. The best way to deal with getting a new enhancement is to remove the old and replace it with something that better fits your desired image.
Sagging Breasts
You can correct sagging breasts after an implant. Large or heavier breasts sag faster. A breast implant strains the connective tissue, leading to faster sagging. Consider wearing protective garments such as bras after breast augmentation. Breast revision surgery removes the breast implant and replaces it with a new type of implant. Sometimes, pairing the procedure with a breast lift can achieve the best results.
It is ideal to have a breast implant revision when you want to;
Rectify breast deformities
Restore the original appearance
Adjust the size or shape of your breast
Breast implant revision surgery also aims to correct pre-existing complications from previous surgery. The surgery helps you achieve your desired look and boost your self-confidence.
Wrap Up
Breast enhancement of all kinds are crucial plastic surgery procedures. That's why you need an experienced and board-certified plastic surgeon. We care about you and have a team ready to help you develop a unique surgery plan that addresses your goals. We will review the plan with you and answer any questions you may have on breast implant removal and revision.
Are you in Rancho Mirage, California, or Coachella Valley? Contact Lombardo Cosmetic Surgery today to schedule an appointment. We want you to look your best.
Posted in: Breast Implant Removal and Revision