Helpful Hints for Breast Augmentation Recovery
Posted on: Jun 15 2022
By: editor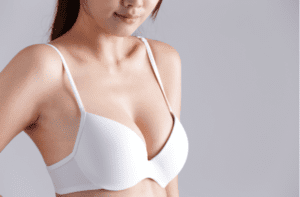 Many women have chosen breast augmentation to enhance their body confidence and self-esteem. Breast augmentation is one of the most popular cosmetic procedures in the United States and has been performed for over 30 years. This procedure can be done with or without an implant.
Breast Augmentation Recovery
Breast augmentation surgery can be performed using silicone gel, saline or anatomically shaped saline implants. Dr. Lombardo uses anatomically shaped silicone gel implants. The size of an implant will depend on your body type and desired outcome.
Breast augmentation recovery time varies based on the type of procedure and individual healing process. Most patients return to work within two weeks after surgery if they have a desk job or other sedentary occupation. Patients who have physically demanding jobs may need more time off to recover from the surgery and should schedule their surgery accordingly.
Breast Augmentation Recovery Time
Most women return home from the hospital the day after surgery. The incisions are then dressed, and the patient is instructed to wear a supportive bra at all times until completely healed.
Most patients report little discomfort after breast augmentation surgery, but it's important that they follow all postoperative instructions in order to heal properly and avoid complications.
Breast Augmentation Pain Management
Pain control after breast augmentation depends on several factors, including your pain tolerance level and whether you received general anesthesia (GA) or local anesthesia (LA). Local anesthesia is injected into the area where each implant will be placed; GA requires an IV drip of medications that put you into a deep sleep during surgery so that you don't feel any discomfort or pain afterward.
Whether it's a luscious set of lips or bigger, bolder breasts, Dr. Adam Lombardo is the plastic surgeon to call. His expert guidance and artistic sense will help ensure your procedure goes off without a hitch. Plus, there's no better place to get the care you need than right here in the Coachella Valley—just ask his vast array of satisfied patients!
If you're looking for a Rancho Mirage plastic surgery alternative that excels in the full range of cosmetic procedures, from breast augmentation to tummy tucks to body lifts and so much more, then don't wait another minute. Contact our office at 760-610-8990 today and let us show you what sets Dr. Lombardo apart from the rest. You won't be disappointed!
Posted in: Breast Augmentation