Details of the Recent Breast Implant Recall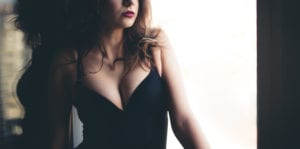 Breast implant surgery has been popular for decades. The strong interest in breast augmentation has remained consistent even through minor bumps in the road, including the voluntary moratorium on silicone implants that took place in the 1990s. Since that time, numerous new devices have been developed to enhance the safety of implants as well as the cosmetic outcome available to patients. We do not expect for the FDA's recent recall of certain breast implant devices to squash the interest that women have in breast augmentation. However, it is understandable that many women may have questions. We'll do our best to answer them here.
Should I have my breast implants removed?
This is the big question that plastic surgeons are hearing after this recall. The answer is no. The fact that a limited number of implants have been linked to an increased risk of disease is alarming, yes, but not a reason to panic. The best way to feel empowered is to arm yourself with information. If the following does not answer a question you have about breast implants, we are happy to speak with you personally; just give our office a call.
The Reason for the Breast Implant Recall
The FDA issued its request for recall after studying a number of cases of breast implant-associated anaplastic large cell lymphoma (BIA-ALCL). This rare form of lymphoma has been diagnosed in over 500 women since 2011. During the long-term analysis of these diagnoses, researchers discovered that a specific line of textured breast implants was present in the majority of these cases (481 out of 573). As a result of their analysis, researchers deemed that the following implant devices were six times more likely to cause BIA-ALCL:
Natrelle BioCell saline and silicone textured breast implants
Natrelle BioCell highly-cohesive anatomically shaped silicone textured breast implants
Natrelle BioCell 133 tissue expanders with and without suture tabs
What is Breast Implant-Associated Anaplastic Large Cell Lymphoma?
BIA-ALCL is a form of lymphoma. Lymphoma cancers affect the body's immune system. The risk of this disease relates to breast implants because, in some women, the accumulation of fluid around the textured surface of their implant is followed by cell mutation. The concern is that mutated cells will migrate to lymph nodes.
Studies on treated cases of BIA-ALCL are promising. They reveal that more than 93% of treated cases have been successfully mitigated with either surgery to remove breast implants and the surrounding capsule or with this technique and chemotherapy. Chemotherapy is needed when cancer cells have spread to one or more lymph nodes.
Get more information. Breast augmentation surgery remains a safe and efficient solution for women interested in enhancing their shape. Dr. Lombardo is a respected source of information in the Rancho Mirage area. If you would like to discuss your concerns or interest in breast enhancement options that are right for you, call (760) 610-8990.
Posted in: Breast Augmentation
Leave a response