Could Revision Breast Surgery Be One of the Best Decisions You Make?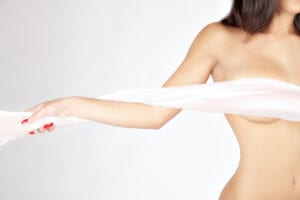 When we mention breast augmentation, we see the light in a patient's eyes grow stronger. Breast augmentation is all about enhancement and is met with a great deal of excitement. Patients have usually envisioned their outcome for some time before they are sitting in our office. When consulting with Dr. Lombardo about their procedure, patients are not typically thinking about the potential for revision breast surgery down the line. Revision breast surgery sounds like a bad thing. Here, we discuss why it doesn't have to be that way.
Reasons for Breast Revision Surgery
There are instances in which revision breast surgery is necessary to correct a complication. Some of the complications that can occur anytime after breast augmentation include:
Capsular contracture. Of the various complications that are associated with breast augmentation, capsular contracture is the most common. This doesn't mean it commonly occurs, mind you. When breast implants are placed, a thin capsule made of fibrous tissue forms around them. This is a good thing; the capsule helps to maintain breast shape. However, sometimes, this breast capsule becomes more like thick scar tissue. It can be rigid and uncomfortable. Revision surgery removes the scar tissue to correct these problems.
Rippling or wrinkling. This is a less common complication of breast augmentation and is usually associated with the over-the-muscle placement of silicone implants. While that is the norm, it is also possible for the skin to ripple or wrinkle if there is very little existing breast tissue between the implant and the skin. This may happen in patients who are naturally quite small or when the implants that are used are too big.
Cosmetic improvements. Some patients seek revision breast surgery to correct a poor aesthetic outcome from breast augmentation. The risk of unsatisfactory results can be decreased by selecting a reputable, board-certified surgeon to perform the procedure. Cosmetic reasons for revision include poor shape, poor nipple placement, and asymmetry. Most commonly, patients seek revision to increase or decrease the size of their breast implants.
Like breast augmentation, revision breast surgery to replace existing implants offers several benefits. If you're considering a breast procedure, you deserve the very best care. Call our Rancho Mirage office at (760) 610-8990 to schedule your consultation with Dr. Lombardo.
Posted in: Breast Augmentation
Leave a response