4 Answers to Your Questions About Arm Lifts
Posted on: Dec 30 2022
By: editor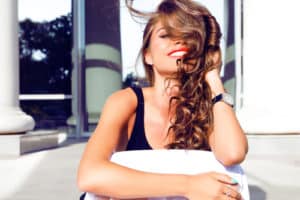 An arm lift, also known as brachioplasty, is a surgical procedure that alters the shape and appearance of the upper arms. It mainly treats excess skin that hangs down from the upper arm, known as 'batwings.'
The procedure can be performed on both men and women of all ages. However, it is most often requested by women over 40 who have lost significant weight.
An arm lift is a relatively simple procedure that can take place as an outpatient procedure under local anesthesia. The surgery usually takes about two hours to complete, and you can return home the same day.
If you are considering an arm lift, you probably have a few questions. Here are four frequently asked questions about arm lifts, along with their answers.
What is an Arm Lift?
An arm lift, also known as brachioplasty, is a cosmetic surgery that removes excess skin and fat from the under part of your arm from the armpit to the elbow. This procedure can help improve your arms' appearance and provide a more sculpted look. It can also help to tighten loose, sagging skin.
How is the Arm Lift Procedure Performed?
The arm lift procedure is performed by incision on the arm's inner surface from the armpit to the elbow. The excess skin and fat are removed, and the arm is reshaped to create a smooth and better contour. The procedure takes between one to three hours and can be performed using either local or general anesthesia, depending on the doctor's chosen surgical method.
What Are the Benefits of an Arm Lift?
There are many benefits to undergoing an arm lift, including improved contours, better mobility, and increased confidence.
An arm lift can help restore the skin's elasticity, which is lost through aging or weight gain, followed by weight loss. The procedure can also result in smoother contours and better mobility. In addition, it also raises your confidence level and makes you less self-conscious.
Who is a Good Candidate for an Arm Lift?
An arm lift is an excellent option for healthy people with excess fat or loose skin on their upper arms. The procedure can help you achieve the desired results and is relatively simple. If you struggle with your appearance, an arm lift might be the perfect solution.
Get A Rancho Mirage Arm Lift Consolation Today
Are you considering getting an arm lift in Rancho Mirage, CA? If so, you're in luck. Lombardo Cosmetic Surgery can help! Call 760-610-8990 for arm lift surgery if you want to get rid of stubborn arm fat and achieve the body of your dreams.
Posted in: Arm Lift