Renuvion (J Plasma)
Rancho Mirage, CA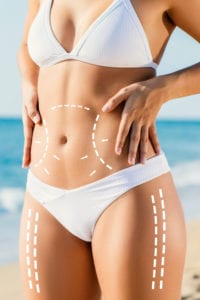 The aesthetic world is constantly looking for skin tightening approaches that don't involve surgery. The latest innovation is the use of "helium plasma" energy under the skin. The procedure is called Renuvion and Dr. Lombardo is pleased to be one of the first practices in the nation to offer it for our Rancho Mirage patients.
Contact Us Today For A Consultation
---
Patient Testimonials
"Dr. Lombardo is the best. She has a unique combination of expert surgical skill and artistic ability — she actually studied art as well as medicine — which results in outstanding outcomes. I could not have been more pleased."

– David Minear
"Dr. Lombardo truly is an artist. She is an expert at making you look better without making you look like you've had "work done". I have referred many of my friends to her and they are always happy with their results."

– C.C. Boyce
---
What is Renuvion?
(J Plasma)
Also known as J-Plasma or J-Plasty, Renuvion is a non-surgical procedure for skin tightening. Renuvion uses helium gas combined with radiofrequency energy to create a precise stream of energy, plasma. This J Plasma is delivered under the skin through a tiny entry incision that doesn't require sutures to close.
The energy delivered by Renuvion contracts the tissues under the skin, providing impressive skin tightening across the treatment areas. It also triggers new collagen production, thanks to the delivery of heat energy under the skin.
How does Renuvion J Plasma work?
The key to Renuvion is the combination of helium gas and radiofrequency energy. When delivered under the skin, the RF energy causes the helium electrons to become excited. This creates a plasma beam that has unique qualities. When the beam comes into contact with the undersurface of the skin it causes a contraction and tightening that are unmatched by other current technologies such as ultrasound, RF in isolation, or laser energy. The J Plasma heats the undersurface, but at the same time, the helium is much cooler than laser energy, making Renuvion a much safer alternative for skin tightening.
What is the Renuvion Laser Skin Tightening procedure?
Helium on its own is inert and non-reactive. But when it is ionized with radiofrequency energy it becomes very reactive, a state is known as plasma. To get this energy where it can do some good, Dr. Lombardo makes a series of small entry incisions in the treatment area. She then moves the Renuvion handpiece, with its thin rod-like end into the incision. Once she has the Renuvion device in place, she activates it. A stream of J Plasma energy mixing helium with radiofrequency energy is then released under the skin. This energy generates enough heat to contract the skin while, at the same time, the excess helium gas cools the treatment area. This combination of energy contracts the tissues just under the skin, which creates skin tightening across the surface skin. In addition to immediate tightening, the heat released in the dermis layer of the skin triggers the typical wound healing mechanism you've heard about in other procedures. This creates an increase in collagen production that further supports and thickens the skin for months.
Where can Renuvion be used to tighten the skin?
Because the helium provides unique, effective cooling, Renuvion can be used virtually anywhere on the body. These are areas Dr. Lombardo has been using this brand-new treatment for our patients:
Upper arms
Abdomen
Flanks
Buttocks
Thighs
Lower face
Neck
Knees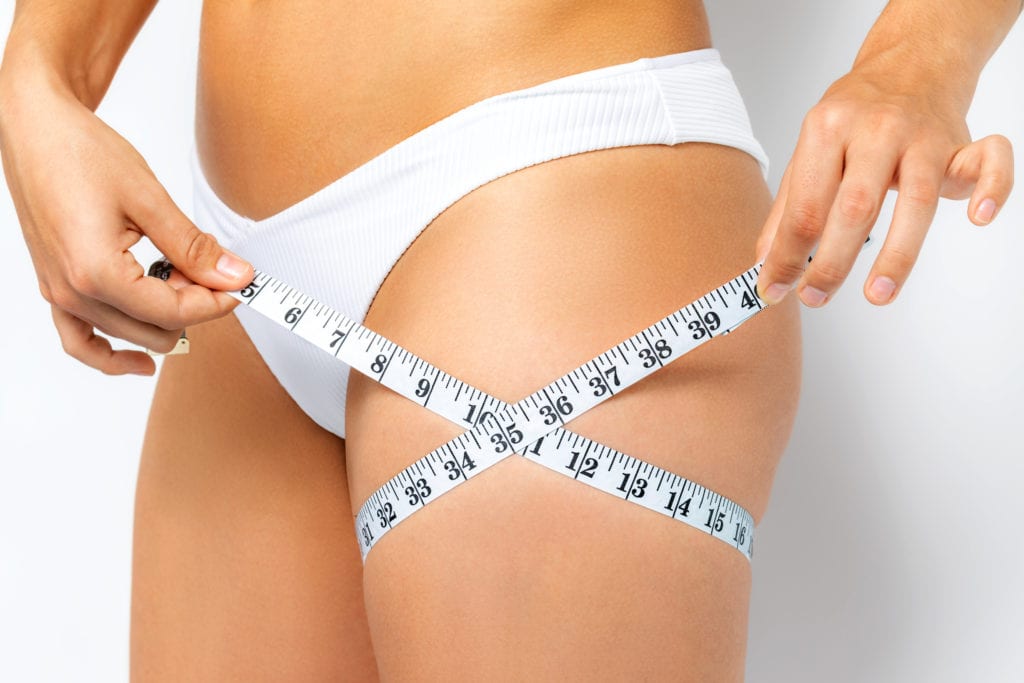 Who is a good candidate for Renuvion Skin Tightening?
The best candidates for these skin tightening treatments with Renuvion have mild to moderate sagging in the areas they seek to treat. We've had excellent success for sagging of the cheeks, jowls, and neck, in particular.
Good candidates still need to have good elasticity in their skin, however. That's because the helium/RF plasma energy will trigger a contraction that can only occur if the skin is still somewhat elastic. For those with more severe skin sagging, surgical excision (such as a facelift, neck lift, or arm lift) would still be a better option.
Candidates for Renuvion at our Rancho Mirage practice want skin tightening and rejuvenation, but they're not interested in surgical procedures to do so. We're excited about the possibilities of this new technology.
What are the benefits of Renuvion J Plasma?
For patients who don't like the way their skin is sagging and losing some of its firmness, but aren't ready for a surgical procedure, Renuvion can be a great option. This innovative treatment causes extensive skin tightening that endures. Plus, access to deliver the helium/RF plasma requires only tiny incisions that heal without sutures, requiring just Steri-Strips to close.
These are minimally invasive treatments that provide impressive skin tightening and rejuvenation.
Is there downtime after a Renuvion Skin Tightening treatment?
The skin will be red, and patients will have some minor swelling after these treatments. There can also be slight bruising. These issues usually resolve in 5-7 days. For most patients, however, they look fine to go out in just 2-3 days. Any discomfort is easily manageable with over-the-counter pain medication. Downtime is minimal, and these are easy treatments to tolerate.
Are there side effects with Renuvion J Plasma?
The main side effects are redness, potential bruising, and swelling across the treatment areas. Because the helium J Plasma energy is delivered subdermally, there isn't any harm to the surface skin. Dr. Lombardo will discuss possible side effects during your consultation.
---
Schedule a Consultation Today!
If you're interested in learning more about Renuvion J Plasma please contact us for a consultation at (760) 610-8990 or fill out our contact us form here. We will discuss your needs and concerns, and determine your best course of action.